Why Liberals Should Take the Planned Parenthood Video Seriously
The latest anti-abortion investigation into Planned Parenthood doesn't prove any law breaking, but raises ethics questions and may lead to a larger debate over the organization's funding.
By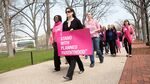 On Tuesday morning, an anti-abortion group released a nine-minute hidden camera video allegedly showing a senior Planned Parenthood official discussing the illegal sale of post-abortion fetal body parts.
It  quickly spread across conservative blogs, along with complaints of a mainstream media blackout. But by the end of the day the story was everywhere, with defenses being written by supporters of abortion rights and Republican presidential candidates issuing fresh calls to defund Planned Parenthood. By Wednesday morning, Republican leaders of the House Energy and Commerce committee had promised to "get to the bottom of this appalling situation" and investigate the claims of illegality raised by the video. 
Following news of the investigation, Planned Parenthood Federation of America released its second statement in as many days condemning the video and the politicians promoting it. "These outrageous claims are flat-out untrue, but that doesn't matter to politicians with a longstanding political agenda to ban abortion and defund Planned Parenthood," said Eric Ferrero, the vice president of communications.
The video, part of a three-year investigation by the Center for Medical Progress and promoted by Live Action, both anti-abortion groups, raises a lot of questions. Is Planned Parenthood illegally profiting off the sale of fetal body parts? According to the full video, probably not. Are Planned Parenthood officials violating medical ethics rules by changing the way they perform abortions to preserve body parts for research? Unclear. And, is this enough to launch a concerted effort on the right to defund Planned Parenthood and hurt its efforts across the country? Possibly. After all, it was a series of similar undercover videos that prompted Congress's most recent failed attempt to block taxpayer funds to Planned Parenthood.
Legal questions
In the video, Deborah Nucatola, Planned Parenthood's senior director of medical services, discusses how the organization's affiliates collect donations from women receiving abortions, which are then obtained by the research community. The key accusation in the video is that Planned Parenthood is breaking the law by making money off the sale of fetal body parts. "Planned Parenthood's criminal conspiracy to make money off of aborted baby parts reaches to the very highest levels of their organization," Daniel Daleidan, the investigation's project lead and a former Live Action News writer, said in a statement.
The video was covered by several conservative and anti-abortion websites, including The Blaze, Town Hall, Red State, Breitbart, The Weekly Standard, the Washington Free Beacon, The Daily Caller, Live Action News, and The Federalist. But the longer version of the video undercuts the group's claims of illegality. In the video, Nucatola states that any money Planned Parenthood affiliates receive goes towards offsetting the cost of storing and shipping the donations. "To them this is not a service they should be making money from," Nucatola says. "This is something that they should just be able to provide for a patient that doesn't impact their bottom line."
In Planned Parenthood's first statement, released Tuesday, Ferrero said that several of Planned Parenthood's health centers help women who want "to donate tissue for scientific research," and that any money goes towards "actual costs, such as the cost to transport tissue."
Left-leaning and liberal media outlets have also been critical of the video, pointing out the discrepancies between the full length video and the edited version, as well as Live Action News's history of implying wrongdoing with heavily edited videos. Mother Jones called the video a "another right-wing nothing burger," while ThinkProgress, Slate, Gawker, and Media Matters for America wrote that the Planned Parenthood is not selling fetal body parts. 
Ethics questions
But even if the legal accusations don't hold up, Nucatola discusses how she and other providers potentially change the way they perform abortions when they have the needs of the research community in mind. "We've been very good at getting heart, lung, liver, because we know that, so I'm not gonna crush that part, I'm gonna basically crush below, I'm gonna crush above, and I'm gonna see if I can get it all intact," she says in the video.
That has caused some doubts, even among people who support abortion rights. Laurie Zoloth, a professor of medical humanities and bioethics at Northwestern University, told Reuters in an e-mail that while the video was "being used to inflame people about abortion," it was "terribly disturbing" and "an obvious conflict of interest" that Nucatola seemed concerned about meeting the needs of a company, instead of focusing solely on the safety of the patient.
Erica Grieder, in a column for Texas Monthly, also raised concerns about the potential ethics violation. "When an organization like Planned Parenthood is caught up in controversy, there's a natural tendency for its supporters, used to such controversies, to circle the wagons," Grieder wrote. "In this case, I think that mentality would be counterproductive."
Defunding Planned Parenthood
The biggest effect the video has had is to make Planned Parenthood, and the Republican effort to defund it, a political issue during the presidential season. It's worth remembering that it was videos from Live Action News, released during the early stages of the 2012 presidential election, that led to Congress' failed 2011 effort of defund Planned Parenthood.
In early February 2011 Live Action released undercover videos that the group argued showed Planned Parenthood employees advising human sex traffickers on how to get STD testing and abortions for young prostitutes. The controversy that followed prompted then Indiana Representative Mike Pence to introduce an amendment to end funding to Planned Parenthood, which passed in the Republican-led House, but failed in the Democrat-led Senate. 
On Tuesday several Republican presidential candidates came out and condemned the video. Wisconsin Governor Scott Walker and former Governor Rick Perry both reminded voters that they defunded Planned Parenthood in their states; Texas Senator Ted Cruz called for "renew efforts to fully defund" the organization and an immediate congressional investigation into its activities, and former Pennsylvania Senator Rick Santorum tweeted that he "always will be in favor" of defunding the group.
The video has already pushed Republicans politicians to (more) actively work against the interests of abortion rights supporters. On Tuesday House Republicans canceled a vote on a bill that would have sent millions to the Susan G. Komen foundation after the video gained attention. Conservative groups object to funding for the Komen organization, which works towards a cure for breast cancer, because it donated $800,000 to Planned Parenthood in the last fiscal year, Bloomberg reported. That donation, for breast health-related services, accounted for less than one percent of the Komen organization's total grants. 
Louisiana Governor Bobby Jindal took it one step further, announcing that that he'd instructed the state's Department of Health and Hospitals "to conduct an immediate investigation into this alleged evil and illegal activity and to not issue any licenses until this investigation is complete." Jindal and anti-abortion activists have been blocking the opening of a Planned Parenthood office in New Orleans that was scheduled to open early this year. 
If the response of the GOP presidential field is any indication, the focus of the conservative response to the video won't be over the ethics of donating fetal tissue for medical research, but how to, as Cruz put it on Twitter, "finally and fully #DefundPlannedParenthood."