pursuits
Police Watch Over a Vision of Golden Riches for Northern Ireland
Firat Kayakiran
Police Watch Over a Vision of Golden Riches for Northern Ireland
Firat Kayakiran
The explosives for the mine arrived with a police escort.
An hour after more than 30 blasts shook the Curraghinalt mine in Northern Ireland, dust still hung in the air. Through the haze, among the collapsed rock, were glints of gold. That's the prize for Canada's Dalradian Resources Inc. and a potential boost for one of the U.K.'s poorest regions.
"There is wealth here," Patrick Anderson, Dalradian's 47-year-old chief executive officer, said in the region's capital of Belfast, where his ancestors worked in nearby shipyards that produced the Titanic in 1911. "I'm not talking about a single mine. We are working on building a mine camp here."
Anderson, who co-founded a company that developed an Ecuador gold mine and sold it to Kinross Gold Corp. in 2008 for C$1.2 billion ($940 million), plans to raise $250 million for Curraghinalt. He says the mine can produce at least 2.9 million ounces of gold over 18 years more profitably than bigger deposits elsewhere.
So far, developing gold reserves in Northern Ireland has been a challenge. As early as 1652, the metal turned up in the gravel of the Moyola river, near Curraghinalt, a study commissioned by Toronto-based Dalradian found. Plans for alluvial mining in the 1930s came to little, and a unit of Rio Tinto Group left the site undeveloped after winning an exploration license in 1971.

Three Decades
Investment in Northern Ireland was curbed by three decades of political violence, culminating in a bombing in 1998 that killed 29 in Omagh town, 12 miles from Curraghinalt. At the prospect, successive owners through the 1980s and 1990s took samples and dug tunnels before passing the project on. Seventeen years after the Good Friday peace accord that ended most of the violence, the work is finally accelerating.
"There is wealth here. I'm not talking about a single mine. We are working on building a mine camp here"
By 2009, the potential of Curraghinalt had caught the attention of Anderson. The Canadian exploration geologist has 20 years in the business and co-founded Aurelian Resources Inc., which developed the Frute Del Norte deposit he sold to Kinross.
Anderson contacted 130 investors to help fund a new dig at Curraghinalt. Only three replied. Eventually, he raised C$40 million in Canada so that Dalradian could begin work, before gaining a London listing last December.

Track Record
"The management has a track record of exploring and finding large gold deposits," Jonathan Guy, an analyst at RBC Capital Markets, said by phone July 15.
Inside the mine, about 55 meters (180 feet) below the surface, Anderson showed off its ore seams.
"These are young veins, about 500 million years old, and that's why they aren't pressured and broken into pieces like many others that are about a billion years old," he said.
The ore contains about 9.3 grams (0.3 ounces) of gold per metric ton and will be profitable to produce with prices at $800 an ounce, below the industry average of $1,200, according to Dalradian. The metal was trading at $1,145.76 on Thursday.
Plans call for the mine to produce 194,000 ounces annually in the first five years of operations, and 149,000 ounces for another 13 years. That implies a total of 2.9 million ounces, valued at $3.3 billion at today's prices.
Bear Market
Gold slumped into a bear market in 2013, eroding the appeal of new mine ventures. Prices are trading 40 percent below the record set in 2011, and producers including Barrick Gold Corp. and AngloGold Ashanti Holding Plc are selling projects.
"The low price of gold plus very few good mining opportunities is combining to close off new investment," said Kenneth Hoffman, a senior metals and mining analyst at Bloomberg Intelligence in Princeton, New Jersey. "It's a very severe problem at these prices."
Anderson is undaunted. Prices are about $200 higher than they were in September 2009, when Dalradian agreed to acquire Curraghinalt. The company will raise money with a mix of debt and equity sales, expanding the number of workers at the mine to as many as 300 from 100 now, with the prospect of bringing more employment to the region later on, he said.
"We have the support of the authorities as well as the public to go ahead with the project," Anderson said. Curraghinalt "will transform the economy of the whole region," he said.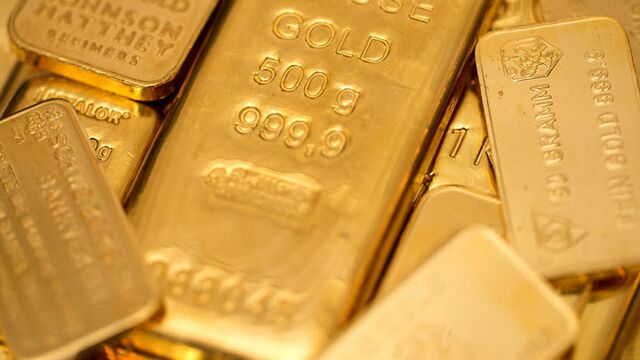 Read this next:
(For commodity column alerts: SALT CMMKT)