Stocks Rise, Euro Slides With End to Greek Debt Crisis in Sight
Jeremy Herron and Stephen Kirkland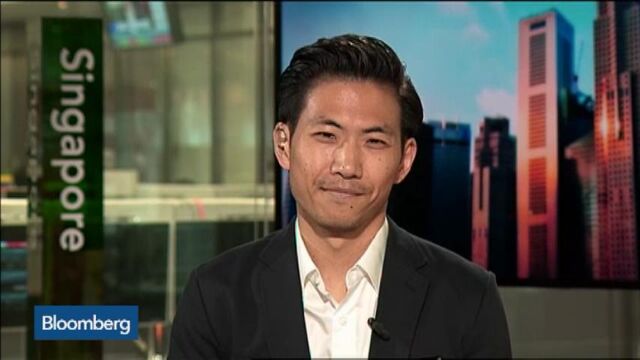 The increased likelihood of an end to Greece's debt crisis bolstered stocks from Europe to the U.S. and sent the euro to a seven-week low.
The Standard & Poor's 500 Index added 0.8 percent by 4 p.m. in New York, closing within 0.3 percent of an all-time high. Netflix Inc. surged 18 percent after earnings, taking the Nasdaq Composite Index to a record, while Google Inc. jumped 10 percent in post-market trading. The Stoxx Europe 600 Index climbed 1.4 percent for a seventh day of advances and the euro fell 0.7 percent after Greece's parliament approved bailout measures and the European Central Bank boosted emergency aid.
With the Greek standoff seeming to near a resolution, investors trained their focus back to the outlook for global growth, amid speculation central banks will do what is needed to foster expansion. ECB President Mario Draghi pledged to use "all the instruments available" should signs of weakness emerge, while Federal Reserve Chair Janet Yellen repeated an upbeat message on the U.S. economy in testimony to lawmakers.
"It's a tough market to get bearish on given what we just went through without really getting knocked down all that much," Rick Fier, director of equity trading at Conifer Securities LLC in New York, said by phone. "We're going to start getting into the thick of earnings this week and with stocks like Netflix responding today, Microsoft and Intel up, you get the sense that betting against the market is a foolish bet."
Earnings Focus
American investors turned to the raft of earnings reports for clues on the health of the world's largest economy. Netflix Inc. climbed to a record after reporting a jump in subscribers, while Citigroup Inc. and EBay Inc. advanced after disclosing results. Google climbed after market on better-than-expected earnings and a slowdown in spending.
Goldman Sachs Group Inc. slipped 0.8 percent after reporting a drop in earnings on higher legal costs tied to a potential settlement of mortgage-related probes.
"It looks like the equity market likes the Greek settlement," Ron Anari, the Jersey City, New Jersey-based senior vice president of trading at ICAP Plc, said via phone. "We're going to see a hike sometime in September, and the equity market understands that. It's expecting more positive economic news."
While the Fed is on the path to tightening, central banks elsewhere are still grappling with stimulus and preserving growth.
Kiwi Slides
Economists predict New Zealand will cut borrowing costs next week after Canada reduced rates Wednesday, with commodity currencies leading losses in 2015. Draghi, meanwhile, said uncertainty caused by the Greek saga did not harm growth in the euro region.
New Zealand's dollar slumped as weak dairy prices spurred speculation the central bank will lower interest rates. The kiwi fell as much as 1.4 percent to 64.99 U.S. cents Thursday, its lowest level since July 30, 2009.
The euro fell against 15 of its 16 major counterparts, slipping to as low as $1.0856. The Stoxx 600 has rebounded 8.8 percent in its longest winning streak since January on optimism over a resolution of the Greek crisis. Renault SA and Fiat Chrysler Automobiles NV led gains in carmakers amid the fastest growth in sales since 2009.
Treasuries were little changed, though the difference between yields on two- and 30-year government debt narrowed, driven by a decline in concern that turmoil abroad would delay a Fed rate increase. Short-term yields, which are more sensitive to central-bank policy, rose. Longer-term yields fell, reflecting the view that higher rates would keep inflation in check.
Gold, Oil
The MSCI Emerging Markets Index rose for the first time in three days, advancing 0.4 percent, with a gauge of 10-day price swings near the highest level since July 2013.
Gold slid to the lowest price since November, with the metal trapped in the longest rout in eight months. Futures for August delivery lost 0.3 percent to $1,143.90 an ounce in New York, after touching $1,140.60, the lowest since Nov. 7. Prices are heading for a sixth day of losses.
Oil traded near a three-month low in New York as the dollar strengthened against the euro and U.S. crude stockpiles stayed above the seasonal average.