markets
China's Debt-to-GDP Ratio Just Climbed to a Record High
China's debt is still growing faster than its economy
By and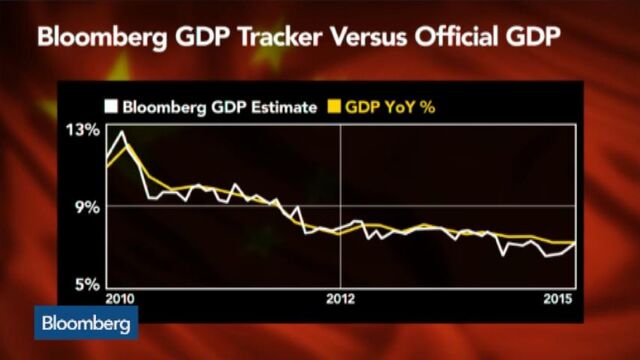 While China's economic expansion beat analysts' forecasts in the second quarter, the country's debt levels increased at an even faster pace.
Outstanding loans for companies and households stood at a record 207 percent of gross domestic product at the end of June, up from 125 percent in 2008, data compiled by Bloomberg show.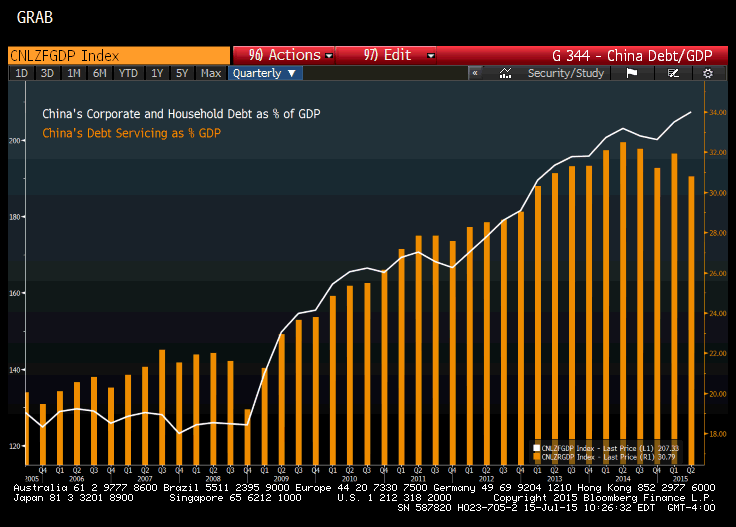 China's stimulus, including interest rate and reserve-ratio cuts to shore up growth, threatens to delay the country's efforts to reduce its debt, posing risks to the financial stability of the world's second-largest economy. Nonperforming loans had already climbed by a record 140 billion yuan ($23 billion) in the first quarter as the expansion in gross domestic product slowed.
"It's quite an alarming issue," says Bo Zhuang, a China economist at London research firm Trusted Sources. "The government is trying very hard to slow down the pace of the leveraging up, but they are not deleveraging. The debt-to-GDP ratio will continue to go up."
China's economy expanded 7 percent in the three months through June from a year earlier, the National Bureau of Statistics said Wednesday, unchanged from the first quarter and beating economists' estimates of 6.8 percent. Corporate and household borrowing rose 12 percent in June from a year earlier.
China went on an unprecedented borrowing binge following the 2008 global financial crisis and has been struggling to clean it up ever since. Rising debt will keep slowing the country's growth, according to Ruchir Sharma, head of emerging markets at Morgan Stanley Investment Management.
Still, the short-term priority for the government is to stabilize growth, says Emma Dinsmore, chief executive officer of R-Squared Macro Management in Birmingham, Ala. The government can control the speed of defaults and avoid a financial crisis because a lot of lending and borrowing is done by state-owned banks and companies, she says.
"Over the past several months, the government has abandoned most of its concerns regarding the moral hazard of intervention as it has transitioned from targeted to broad-based easing," says Dinsmore. "The negative drag associated with China's high debt burden will be mitigated so long as confidence remains in the government's backstop."
Before it's here, it's on the Bloomberg Terminal.
LEARN MORE