As Iran Talks Ended, a Choked-Up Kerry and Lots of Raw Emotions
Indira A.R. Lakshmanan
When it was finally all over on Tuesday morning, and the seven foreign ministers gathered before their nations' flags at the United Nations offices in Vienna to seal the Iranian nuclear deal, emotions burst forth.
They spoke in alphabetical order by country and after 18 days of all-nighters, near walkouts and numbing granular focus on language and law, the talk turned lofty and fervent. All present were in a kind of awe.
Laurent Fabius of France was buoyant. He noted that the date was July 14th, his country's independence day, and expressed the hope that the deal -- curbing Iran's nuclear program in exchange for lifting international sanctions -- would, like Bastille Day, withstand the tests of history.
Mohammad Javad Zarif of Iran was impassioned. He said the day marked the end of what he and his government considered an utterly unjustified isolation of his country and the start of future cooperation.
U.S. Secretary of State John Kerry spoke last and was ardent. He began by saying he was in his early 20s when he went to war in Vietnam. His voice cracked. He stopped, collected himself and began again. Because of that experience in war, he went on, he had come to believe that diplomacy must be thoroughly exhausted before force is used.
When he finished, the ministers applauded, something that hadn't happened during these talks. Other officials, including Iranian diplomats, were seen wiping their eyes.
That meeting, as recounted by officials from two countries on condition of anonymity, marked a rare sense of unity in a process threatened several times as U.S. and Iranian officials responded to political pressures at home.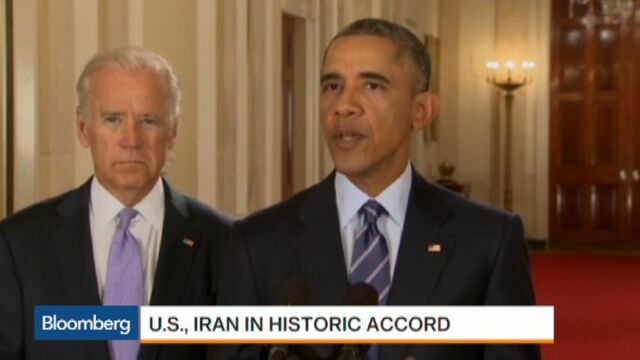 Storming the Bastille
Whether the ministers were justified in their mutual congratulation -- and their belief they had taken steps comparable to storming the Bastille in 1789 -- remains to be seen. Outside experts and legislators now are subjecting the deal to scrutiny and approval. Many U.S. Republicans, as well as Israeli and Arab officials, believe Kerry let his emotions and ambitions get the better of him.
That was not how Zarif felt on Sunday July 5. It was one of the hottest days of the year and emergency air-conditioning units were marshaled for the talks at the Palais Coburg, a 19th-century palace converted into a hotel. There was a meeting with only four officials: Kerry and Energy Secretary Ernest Moniz for the U.S., Zarif and Ali Akbar Salehi, head of Iran's atomic energy program, for Iran.
The Iranians were pushing back against what the Americans thought had been agreed to in April and trying to change a number of elements of the deal. From the U.S. perspective, Zarif suddenly was quibbling over everything. A concern arose that he was pulling back.
Shouting Match
Frustrated that the Iranians seemed to be trying to renegotiate, Kerry shouted at Zarif: "Do you not even want this?" Zarif shouted back. American officials sitting outside thought the talks might collapse.
Frank-Walter Steinmeier, the German foreign minister, said, tongue in cheek, to Kerry the next day, "Seems like you had a constructive meeting last night; the whole hotel could hear you."
There was a plenary that night, and the bad feelings continued. Federica Mogherini, the European Union's foreign policy chief, tried to calm tempers, and Zarif blew up, accusing the others of issuing threats. "Never threaten an Iranian," Zarif exploded.

The following Sunday, at a working dinner at the chic Sofitel restaurant with its rooftop panorama of Vienna, the French, Russian and Chinese ministers told Kerry that they'd had enough. It was time for the deal to get done. They'd all booked flights home and had meetings to attend. Fabius said he had to be home for Bastille Day.
Almost There
Kerry persuaded them to stay, saying they were almost there and that the six ministers had to stick together to get Iran to accept the terms proposed. Tempers ultimately calmed. Optimism increased. It seemed so likely a deal would be ready by Monday July 13 that, when it didn't materialize, Russian Foreign Minister Sergei Lavrov was deeply annoyed. When Zarif greeted him for a meeting with a polite, "How are you?" Lavrov replied, half-joking, "Angry" -- the Iranians were dragging their feet on the final points.
Whether Lavrov's scolding had any effect, that night the talks took on a different tone. Kerry, Mogherini and Lavrov met late. The remaining issue was how to deal with the UN Security Council resolution which included, among many things, an arms embargo on Iran.
The Americans had long known this would be one of the hardest parts because, under the UN's resolution, the arms embargo was imposed as a penalty for Iran's nuclear program. If Iran suspended illicit nuclear activities, the embargo would be lifted. The U.S. nonetheless wanted it for as long as possible. The Iranians wanted it lifted immediately. China and Russia sided with Iran.
They proposed an embargo on conventional arms for five years and on ballistic missiles for eight. Zarif joined them and agreed. Staff arrived. The White House was consulted. Language and details were scrubbed.
Just before 3 a.m., the ministers left. The staff finished drafting at dawn.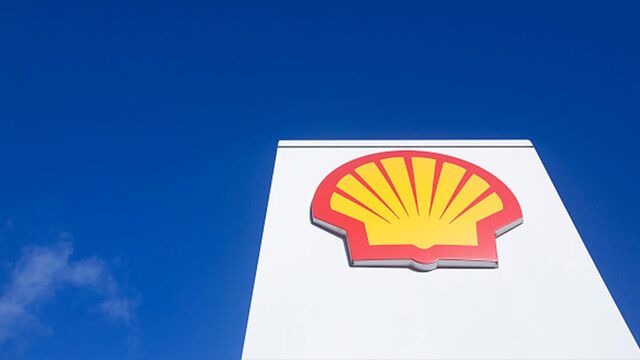 For more, read this QuickTake: Iran's Nuclear Program