Photographer: Nadine Hutton/Bloomberg
South Africa Fund Hires Deutsche Bank for Vodacom Sale
Renee Bonorchis and Chris Spillane
South Africa's Government Employees Pension Fund appointed Deutsche Bank AG to sell $280 million-worth of its Vodacom Group Ltd. shares, after the government this month agreed to sell its stake to raise money for energy investment.
The sale of the 25 million shares represents 1.7 percent of the telecommunications group's issued share capital, the Pretoria-based GEPF said in a statement on Tuesday. The placement relates to a hedging activity entered into by Bank of America's Merrill Lynch unit with the GEPF, the pension fund said, without giving further information on that transaction.
The South African government agreed earlier this month to sell its entire Vodacom stake to the Public Investment Corp., which invests money on behalf of the GEPF, for about 25 billion rand to raise funds for state-owned power utility Eskom Holdings SOC Ltd. amid a countrywide electricity shortage.
Vodacom shares fell as much as 3.2 percent and were down 2.4 percent to 135 rand as of 11:16 a.m. in Johannesburg. The phone company is valued at 202 billion rand.
The PIC has more than 200 million Vodacom shares, according to data compiled by Bloomberg. At yesterday's closing price 25 million Vodacom shares would have been worth 3.5 billion rand, according to Bloomberg calculations.
The PIC has agreed to a 60-day lock up for its remaining stake after the GEPF sale, it said.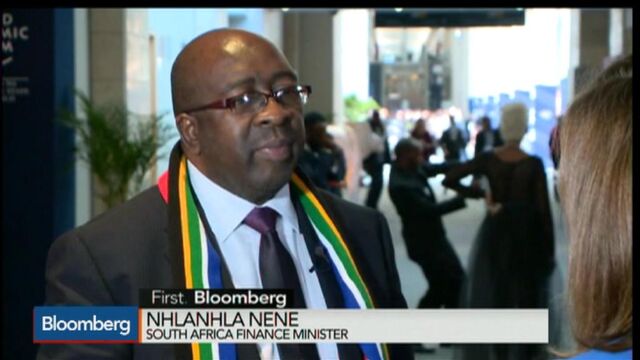 Read this next: