business
Soldier Turned Math Wonk Shaking Up World of Commodity Trading
Javier Blas and Andy Hoffman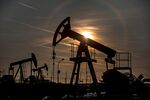 A former U.S. special-operations soldier turned math wonk is shaking up the world of commodity trading.
Since leading a management takeover at Castleton Commodities International LLC almost three years ago, Chief Executive Officer William Reed has been on a buying spree backed by the family offices of hedge fund managers and billionaires. Two months after acquiring Morgan Stanley's oil business, Reed has made Castleton among the world's biggest independent energy traders.
What distinguishes Castleton are the deep pockets of shareholders such as Paul Tudor Jones and Highbridge Capital Management founder Glenn Dubin. They gave Reed the funding he needed to make the Connecticut company global, with profits close to those of some of the biggest independent traders including Gunvor Group Ltd. and Mercuria Energy Group Ltd.
"Castleton is the new model of commodity trading," said Craig Pirrong, a finance professor at the University of Houston. "They have the advantages of a private firm but with the ability of accessing lots of capital easily."
Reed, 49, who started in the business as a junior trader of natural gas and electricity for Enron Corp. in the 1990s, put Castleton's money to work buying power plants in Texas, coal terminals in Kentucky, oil storage tanks in Shanghai and natural-gas wells in Colorado. He capped off the dealmaking with Project Horizon: the codename for the acquisition of Morgan Stanley's oil-trading business.
Stamford Base
From a nondescript seven-story building in Stamford, Connecticut -- a state rivaling New York for billion-dollar hedge funds -- Castleton's net income more than doubled last year to $236 million from $108 million in 2013, according to a company presentation obtained by Bloomberg. That same year, Mercuria earned $273 million and Gunvor $267 million.
The company reported sales of $13.9 billion last year, little-changed from $14 billion in 2013.
Mike Geller, an outside spokesman for the company, declined to comment about Castleton's profitability.
More growth may be on the way. The oil business acquired from Morgan Stanley generated $281 million of net revenue in 2013, the New York-based bank said in an internal presentation in December, a copy of which was obtained by Bloomberg. The bank traded about 1.9 million barrels a day last year.
The group already has more than 650 employees worldwide and will add more than 100 through the Morgan Stanley deal.
Global Ambitions
Castleton's ambitions may not stop there, especially as banks from Barclays Plc to JPMorgan Chase & Co. scale back commodity trading. The company's presentation says its main interests are assets in "global power generation, North American upstream natural gas, and Asian and South American midstream energy assets."
While Castleton has begun to hire metals traders, electricity and gas are what Reed knows best. After starting his career at Enron in Houston, he later moved to American Electric Power Co., where he was head of trading.
Reed helped found hedge fund Saracen Energy Partners, which managed $1.4 billion by the time he left in 2007. He then joined Louis Dreyfus Highbridge Energy, becoming CEO a year later. The company became Castleton in January 2013, after the management takeover by Reed and Dubin, who is chairman. It is named for Dubin's ranch near Gunnison, Colorado.
Reed served in the U.S. Army's 160th Special Operations Aviation Regiment as a helicopter crew chief from 1988 to 1990. After returning to college, he was reactivated for a stint in Kuwait during the first Gulf War, and returned to graduate from the University of Pittsburgh summa cum laude in mathematics in 1993. He earned his MBA from the University of Pennsylvania in 1995.
Poaching Managers
"Bill has a rare combination of skills: he understands risk and he understands people," said Stuart Staley, head of commodities at Citigroup Inc. in London, who started his career with Reed at Enron in the mid-1990s. "He is both a good trader and also a good manager."
Reed has got the attention of his peers as Castleton extends its business. He hired Shameek Konar, a former Goldman Sachs Group Inc. banker who was until recently chief investment officer at Mercuria, and Peter Sellars, a 20-year commodity veteran who ran JPMorgan's metals business.
Management controls 17 percent of Castleton, with investors owning the rest, according to the internal presentation. Those include Timothy Barakett, founder and former chairman and CEO of hedge fund Atticus Capital LP. Families backing Castleton include the Oppenheimers, who founded Anglo American Plc a century ago; the Belfers, who built a fortune in oil; and the Fribourgs, who sold the grain trading arm of their Continental Grain Co. business to Cargill Inc. in 1999.
Josh Steiner, head of industry verticals at Bloomberg LP, the parent of Bloomberg News, is a non-executive director.
Castleton tracks its origins to 1997 when Louis Dreyfus Commodities, a 164-year-old agricultural trader, decided to expand into U.S. energy. Dreyfus then sold a 47 percent stake in that business to Highbridge Capital Management, the hedge fund founded by Dubin and later acquired by JPMorgan.
In 2012, both the bank and the trading house wanted to leave the business, and Dubin arranged the buyout.
Energy Expansion
The original business was focused on the U.S. natural gas and power industries. Since then, the company has expanded into North American oil and, with the Morgan Stanley deal, added global crude and refined products trading.
Acquiring an oil business that last year had 40 tankers on the water most days means the company will "jump scale in terms of diversity, physical trading capabilities and capitalization," Castleton said in its June presentation.
"This is a very interesting new player that could become one of the new contenders for the top of the league," said Roland Rechtsteiner, a Zurich-based partner at Oliver Wyman who specializes in advising commodity-trading businesses.
(For commodity column alerts: SALT CMMKT)
Before it's here, it's on the Bloomberg Terminal.
LEARN MORE