Good Time for Foot in Iran as Nuclear Deal Boosts Stocks
Zahra Hankir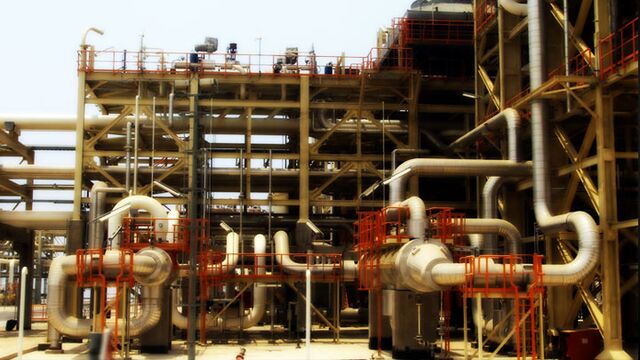 Emerging-market stocks from Dubai to Turkey best-positioned to profit from an end to sanctions on Iran surged after Tehran concluded a nuclear deal with world powers.
Dubai's DP World Ltd., which operates the Persian Gulf's biggest port, rose the most since May, taking a four-day gain to 6.7 percent. Property companies and banks in the emirate also jumped. Gubre Fabrikalari TAS, a Turkish fertilizer maker with business in Iran, yesterday surged to a 10-year high.
Iran and six global powers sealed the accord to curb the country's nuclear program in return for ending penalties, unlocking one of the world's most shut-off markets and the region's second-biggest economy. The deal comes as companies face slower growth in Europe and China. The lira yesterday rallied amid bets the agreement will enable Iran to ship crude to an oversupplied market, reducing Turkey's oil-import bill.
The deal is "bad for oil and related markets, and rather good for those interested in investing in quite possibly the most interesting market in the world," said Emad Mostaque, a London-based strategist at emerging-market consultancy Ecstrat. Lower oil prices "will put real pressure on energy equities" as "the near-term impact of floating Iranian barrels and medium-term impact of increased Iranian production is absorbed by the market," he said by e-mail.
'Structural Underpin'
Gubretas on Tuesday advanced 18 percent, rising for a fourth day. The fertilizer maker owns 49 percent of Razi Petrochemical Co. in Iran, which accounts for almost half of its consolidated revenue, according to Global Securities. The stock fell 4.3 percent today.
"Iran is the largest and most important economy in our view that is still closed to institutional investors," Charles Robertson and Daniel Salter of Renaissance Capital in London wrote in a report this week. The "deal would create some structural underpin for the Turkish story, as Turkish companies exploit the renewed export opportunity."
The agreement will enable Iran to restore about 500,000 barrels a day by mid-2016 and an additional 500,000 a day by the end of next year, according to Commerzbank AG. Brent crude fell 2 percent to $57.37 per barrel today.
Oversupply may weigh on energy stocks including Cnooc Ltd. and China Petroleum and Chemical Corp., Mostaque said. Sinopec, as China Petroleum is also known, lost 1.8 percent yesterday, taking its retreat this year to 2.6 percent, before reversing some of the losses on Wednesday. Cnooc on Tuesday fell the most in almost a week in Hong Kong and added 0.4 percent today.
'Commensurate Impact'
In Dubai, developer of the tallest tower in the world, Emaar Properties PJSC, closed at the highest level since June 25. Damac Properties Dubai Co., another property company, rose 1 percent.
Dubai Islamic Bank PJSC, the sheikhdom's biggest lender that complies with shariah law, climbed to the highest level this year.
If trade between Dubai and Iran reverts to the level seen before the sanctions, the city could get a 5 percent boost to its nominal gross domestic product over time, according to Hasnain Malik, the head of frontier-markets equity strategy at Exotix Partners LLP in Dubai.
"Banks and real-estate companies could see a commensurate impact in terms of value of deposits or trade finance and property purchases," Malik said in April.
Potential Upside
The United Arab Emirates and Turkey are best-positioned to benefit from potential upside in Iranian trade volumes, analysts at Bank of America Merrill Lynch including Turker Hamzaoglu in London said in a note today.
"Turkish and Middle East and North Africa banks are sectors that have medium- to long-term potential upside. Still, sustaining any boost in activity would require Iranian macro reforms," they said.
The lira on Tuesday posted the second-biggest gain among 24 emerging-market currencies tracked by Bloomberg on bets cheaper oil will help narrow Turkey's current-account deficit. The currency, which slipped 0.7 percent today, has advanced 3.3 percent in the past month, making it the best performer among its peers.
"Turkey can only welcome the Iran deal cheerfully," Ipek Ozkardeskaya, a markets analyst at London Capital Group, said by e-mail.
Before it's here, it's on the Bloomberg Terminal.
LEARN MORE