Photographer: Patrick T. Fallon/Bloomberg
The Untold Story of the Man Who Saved the Xbox From Oblivion. Twice
An upcoming book from Xbox co-creator Robbie Bach adds another name to video game lore
By
Even among video game obsessives, the name Rick Belluzzo probably doesn't ring a bell. The onetime president of Microsoft didn't get any of the recognition bestowed on his colleagues who, at one time or another, were the faces of the Xbox. Belluzzo's tenure at the company lasted just three years, until Steve Ballmer, the chief executive officer at the time, decided he didn't need a president. But an upcoming book by Robbie Bach, who oversaw the group that launched the original Xbox, details Belluzzo's untold role in saving the contentious console project.
Microsoft's first foray into game consoles began in 1999, when Bill Gates and Ballmer gave the go-ahead for a team to examine the feasibility of developing hardware. The Microsoft executives became less enthusiastic when the team reported back with a concept that shared little with personal computers, where the company was dominant, and didn't run the Windows operating system, according to Bach's book Xbox Revisited, which comes out in September.
On Feb. 14, 2000, Gates and Ballmer scheduled a one-hour meeting in the windowless, submarine-like conference room across from Gates's office. As was his custom, Gates arrived late, slammed his hand down on the table, and began shouting. The co-founder was having some doubts, to say the least. The debate persisted into the evening as Gates and Ballmer questioned whether Microsoft should do a console at all. Attendees were forced to cancel dinner plans, and the meeting became known informally among the people there as the Valentine's Day Massacre.

Three hours into the conversation—though, in an interview, Belluzzo remembers it being even longer—Bach admitted defeat, telling his bosses that if they were so concerned, "Let's not do it." The meeting was "brutal," Belluzzo says. "Definitely do or die in terms of whether the product went on." After more debate in which the participants concluded they should undertake the product, Ballmer turned to Belluzzo and asked one final question: Was the Xbox team equipped to deliver? Belluzzo said yes, and from then on, Ballmer and Gates pledged their full backing, says Bach, who has no idea why his boss was so confident. Belluzzo now says the product was well-positioned to succeed because it didn't have the Windows baggage that earlier unsuccessful ventures at Microsoft were saddled with.
Bach was an unlikely choice to run the Xbox business. For one, he's terrible at video games. His staff would openly mock him during demonstrations with reporters as he steered his car off the road in racing games. Early in the Xbox's life, skeptics questioned whether anyone would buy a console made by the company that brought you Office. Before the Xbox assignment, Bach had run marketing for the Office business. "I was pretty well into my career but still pretty inexperienced running something at this scale," says Bach, whose upcoming book is part Xbox history, part memoir, and part government and civics blueprint based on what he learned in business. "Rick was not intimately involved in the product itself, but as often happens in these things, there are people behind the scenes who end up playing roles that end up being very critical."
For a time, it seemed Belluzzo's confidence might have been misplaced. At the annual E3 video game conference that took place a few months before the Xbox was set to go on sale in the fall of 2001, Bach's keynote failed in the most spectacular way: The console simply didn't turn on. Even the demo for Halo, which would become the must-own game for the Xbox and, eventually, a $4 billion franchise, "looked terrible and was no fun to play," Bach writes in the book.

With the recent failure in Los Angeles fresh in his mind and with other problems piling up—among them, chip delays, problems with the DVD drive, and a warning from Peter Moore, then a key partner at Sega who would later become a gaming executive at Microsoft, saying the Xbox was "dead in the water with consumers"—things were taking a toll on Bach's life in and outside of the office. He sat down one night a week after E3 and drafted a lengthy e-mail to Belluzzo. It was a resignation letter. What followed, according to Bach, was a "somewhat panicked" phone call from his boss—although Belluzzo now says he didn't believe Bach would really go. Such a high-level departure at that stage might have put the entire product in jeopardy.
Belluzzo didn't bother telling Ballmer and Gates about the crisis and instead set about fixing Bach. Besides helping him resolve the problems with the Xbox, Belluzzo put Bach in touch with the Family Business Resource Center, which helped coach him on priorities and work-life balance. If the plan hadn't succeeded, "I don't know what I would have done," Belluzzo says. But it did. The Xbox arrived in North American stores on Nov. 15, 2001—only a week later than originally planned—and a few months later in Europe and Japan. Halo was a massive success, and Bach spent another nine years at Microsoft, helping to launch the Xbox 360, which was an even bigger hit than its predecessor. Belluzzo left the company in 2002 and was mostly written out of video game's history books.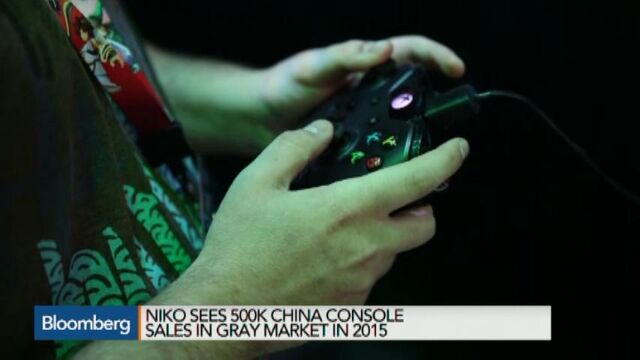 Read this next: