Scott Walker Exudes Confidence in Campaign Kickoff
Analyzing the style, substance, and impact of the Wisconsin governor's presidential announcement.
By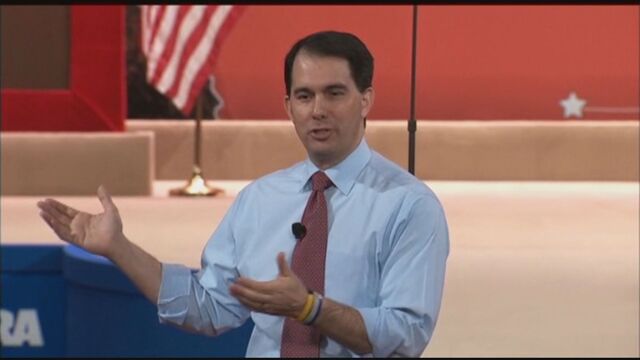 Style: Pure Scott Walker: no suit jacket, no tie, no podium, no teleprompter. His hard work honing his stump speech for months paid off big time with a performance confident and fluid throughout. Unabashedly patriotic, conservative, and ideological. Questionably used "we" in the money, running-for-president line. The staging of the event was not quite as purely pro as some of the other kickoffs and the lack of sufficient air conditioning caused even Walker to seem warm at times.