Iranian Stocks Extend Gains on Bets Nuclear Deal Is Imminent
Zahra Hankir and Ahmed A. Namatalla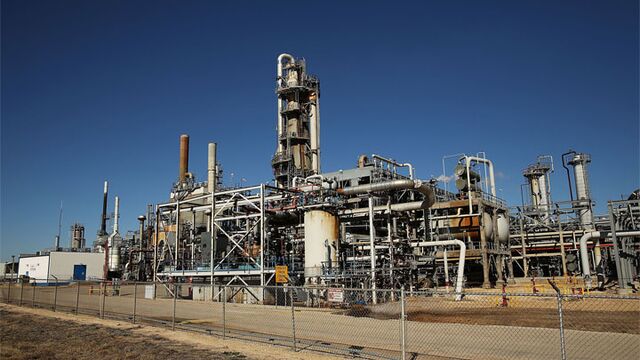 Iran's equities gained for a fifth day as investors speculated officials from the Persian Gulf country and world powers may soon agree on a nuclear deal.
The Tehran Stock Exchange's benchmark TEDPIX Index rose 2.3 percent at the close, the highest in three months. Tamin Petroleum & Petrochemical Investment Co. was the biggest contributer to the increase, advancing 4.6 percent.
Iran moved closer to ending a 12-year dispute that led to sanctions after reaching a deal Sunday to lift a United Nations arms embargo, resolving one of the biggest issues in the negotiations. An agreement to start removing restrictions that have crippled Iran's economy may be reached as soon as today, according to diplomats involved in the talks.
"Iran is trading at a deep discount to regional markets, mainly because of sanctions," Mohamad Al Hajj, a Middle East and North Africa strategist at EFG-Hermes U.A.E. Ltd. in Dubai, said by phone. "Once a deal is announced, retail investors will pile into the market. The anticipation of foreign investors and local institutional investors coming in at a later stage is boosting sentiment."
Nine out of TEDPIX's 10 biggest companies by market capitalization traded at less than six times earnings, compared with about 11 times for the MSCI Frontier Markets Index.
Diplomats have repeatedly said they are close to an accord during marathon talks at Vienna's Palais Coburg that have lasted more than two weeks. This time, after three missed deadlines, officials said a deal was almost complete. Negotiators have given themselves through Monday to resolve remaining issues.
Oil Rich
Iran is holder of the world's fourth-largest oil reserves and second-biggest natural-gas stockpile. Oil extended its decline after the biggest weekly drop since March as investors weighed the prospects of the Persian Gulf nation increasing crude exports in an oversupplied market. The price of Brent crude declined 1.6 percent to $57.78 a barrel as of 2 p.m. in London.
Iran's rial retreated 0.1 percent to 29,470 per dollar on Monday, according to central bank data, bringing its depreciation this year to about 8 percent. The currency declined about 4 percent during the same period last year.