business
This Doomsday Deadline for Greece Might Actually Count
Ian Wishart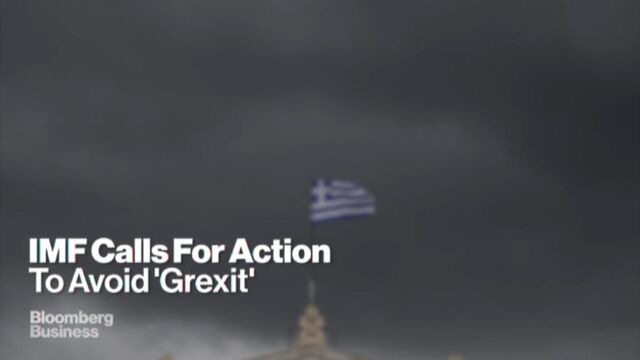 European leaders trudging wearily back to Brussels for another crunch summit on Greece this weekend can take solace in the fact it might just possibly be the last. Maybe.
Since the Jan. 25 election that propelled Alexis Tsipras's anti-austerity Syriza coalition to power, the stalemate over Greek aid has occupied euro-area government leaders or their finance chiefs on at least 27 occasions, picking up frequency in June with the result that the past six weeks have seemed to merge into one long meeting.
They've often been late-night affairs, stretching into the small hours of the following morning. And they've run the emotional gamut: stormy, depressed, complimentary, baffled and, most recently, frustrated, as ministers were hauled back from family vacations only to find there was no decision to be taken.
Records have been set, with a run of five sessions of finance chiefs in 10 days, wrapped around a gathering of European Union leaders.
This time, the leaders' summit called for Sunday is being billed by all concerned as the definitive moment that will determine Greece's future in the euro. It's "really and truly the final wake-up call for Greece, but also for us -- our last chance," EU President Donald Tusk said on Wednesday, the day after the most recent emergency session.

The following lists the main top-level European meetings aimed at resolving the impasse during Tsipras's premiership. These gatherings featured variations on the following line-up: Tsipras, German Chancellor Angela Merkel, French President Francois Hollande, International Monetary Fund Managing Director Christine Lagarde, European Central Bank President Mario Draghi, Dutch Finance Minister Jeroen Dijsselbloem -- who heads the so-called Eurogroup of his euro-area counterparts -- and Klaus Regling, head of the EU's bailout funds.
It doesn't include the numerous calls and physical gatherings of Finance Ministry officials who worked on the technical level of a compromise deal between Greece and its euro-area creditors.
*FIFTEEN sessions of euro-area finance ministers: **Emergency sessions to handle Greece: Feb. 11, Feb. 20, June 22, June 24, June 25, June 27, July 7 **Scheduled sessions dominated by Greece: Jan. 26, Feb. 16, March 9, April 24 (Riga), May 11, June 18 (Luxembourg) **Plus conference calls on June 30 and July 1
*TWO special euro-area summits: June 22, July 7 (Brussels)
*TWO EU summits: June 25 and upcoming emergency session on July 12 (Brussels)
*Merkel-Hollande-Draghi-Tsipras: **March 19 (Brussels, after EU summit)
*Merkel-Hollande-Tsipras: **May 21 (Riga, after EU Eastern Partnership summit) **June 10 (Brussels, after EU summit with leaders of central and Latin America) **June 25 (Brussels, after regular EU summit)
*Merkel-Hollande-Tsipras-Lagarde-Dijsselbloem-Regling: **June 24 (Brussels, twice), June 25
*Juncker-Dijsselbloem-Tsipras: June 3
*Merkel-Tsipras: March 23 (five hours in Berlin)


Read this next:
Before it's here, it's on the Bloomberg Terminal.
LEARN MORE