Food
London's Financial District Finally Has a Chipotle
The Mexican fast food chain anticipates 30-percent growth in Europe this year
By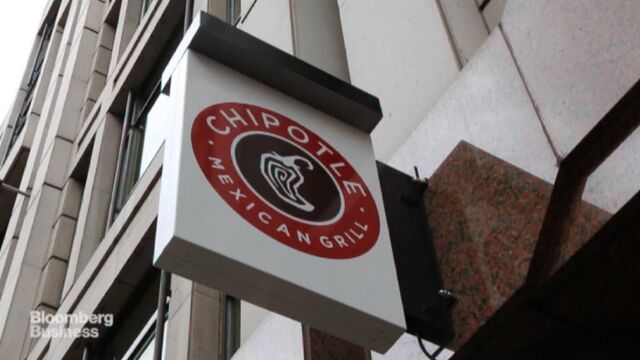 Chipotle Mexican Grill is more than a popular dining chain in the U.S. It's a $20 billion burrito empire.
In the U.K., many of us don't even know how to say Chipotle. 

It's just another Mexican joint that competes on the high street with home-grown competitors such as Chilango, Tortilla, and Benito's Hat. But this Denver-based company means business in Europe, and yesterday it opened its seventh restaurant in London. 
"London is probably the most dynamic market in Europe: It's very international," says Jerome Tafani, executive director of European business development for Chipotle. "It's a good laboratory, but at the same time it's very competitive, because everybody is here." 
Chipotle's latest outpost is in the City financial district at 49 London Wall. The company was attracted to the area as a good fit, Tafani says. The Frenchman was chief financial officer for Europe at McDonald's until last year. (McDonald's was Chipotle's largest investor before pulling out in 2006.) 
"You've got many international workers who visit Chipotle in the U.S., and when they come back, they look for us," he says. 

"And people in the City work very hard, they have a short break, but they want to have good food, and good food, served fast, is what Chipotle is about. Look at the way people in the street are running here," he says, pointing out the window of the store. Long lunches are a thing of the past, he reckons. As we conduct this interview, a street-food van, Luardos, is already doing roaring business on the edge of the City.
Further Expansion

Chipotle currently has 11 stores in Europe, including three in Paris and one in Frankfurt. The company entered London in 2010. One of the challenges for expansion is that the company eschews franchising. All the outlets are owned by Chipotle, which trains the staff. Tafani says he plans to add about three venues in Europe over the next year. 
"That's 30-percent growth, which is quite strong," he says. "If you compare that to our global numbers, in the next 12 months, we are going to open about 200 stores, which is 10 percent."

How does Tafani compare the European market with that in the U.S.?
"In the U.S., the market for meals eaten out of home is very big and very mature," he says. "About seven meals out of 10 are taken out of home. In Europe, it's only three or four. The U.K. is the most developed market in Europe. It's close to five." The long-term potential, he concludes, is huge.
The interview over, Tafani joins employees outside for photographs. A ribbon is produced and duly snipped to mark the store's opening. The young staffers smile and embrace and high five. 
An American is already waiting to get in to order his burrito.
Richard Vines is the chief food critic for Bloomberg. Follow him on Twitter @richardvines.
Before it's here, it's on the Bloomberg Terminal.
LEARN MORE