Frozen Funds, Fleeing Tourists: Greek Startups Feel the Pinch
Marco Bertacche, Paul Tugwell and Joe Weisenthal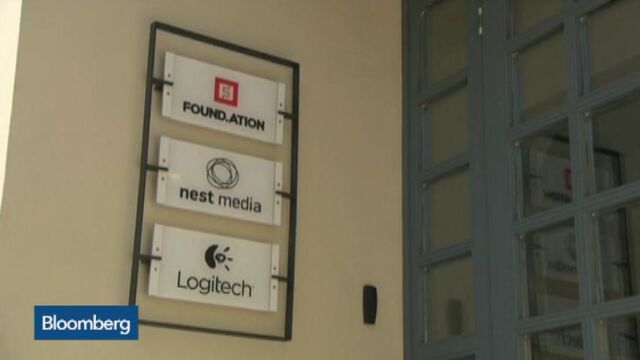 Before Greece's capital controls, Hellenic Seaplanes S.A. had an expansion plan and investors to back it.
Banking on a tourism boom, it was set to have opened a network of 112 water aerodromes by the end of the year to serve the country's hundreds of islands. Then came the Greek government's referendum announcement, a bank holiday and capital controls. Investors froze funding and tourists began to cancel bookings, forcing the company to put its project on ice.
With Greece's capital controls in their 12th day, promising startups that had expected to ride the few bright spots in an economy struggling to exit six years of near-total recession are being hit hard. The controls and Greek people's rejection in the referendum of the terms attached to a bailout deal spooked investors and forced companies to curtail ambitions.
They "created some angst among our investors that led them to freeze much-needed capital until things get back to normal," Hellenic Seaplanes Chairman and Chief Executive Officer Nicolas Charalambous said in an interview from Athens. The company is hanging tight, believing tourism will remain "the heavy industry of Greece, no matter what."
Europe's most-indebted country on Thursday submitted an economic reform proposal to convince creditors to agree to a new bailout plan to avert a euro exit. Failure to get a deal could result in the European Central Bank cutting funds to Greek banks, forcing the country to issue IOUs or some other form of exchange to prevent economic collapse.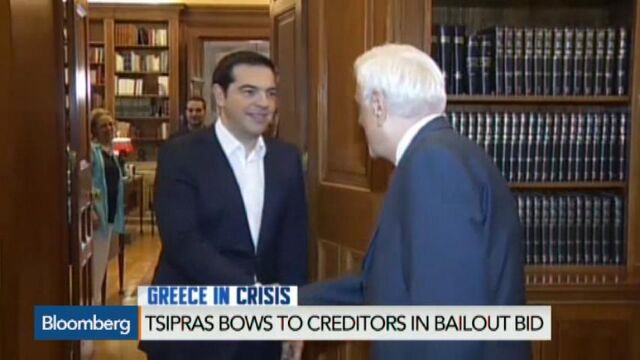 Tourism's Role
Tourism is the main source of earnings for debt-ravaged Greece, accounting for about 17 percent of the economy. The number of tourists had risen over 39 percent in the first four months of the year, to just under 2.7 million, on target for a record year.
Still, travel bookings from Germany plunged 39 percent in the week through July 5 compared with a year ago, according to Amadeus IT Holding SA, a Madrid-based company that processes flight reservations for airlines.
TUI AG, Europe's largest tour operator, said bookings to Greece in the past two weeks declined by less than 10 percent. Reservations by foreign visitors for online travel agency travelplanet24.com have fallen 15 percent in the past 10 days.
"The view people have of the Greek situation in general is also an added blow to business," said Philipp Brinkmann co-founder of travelplanet24.com, which gets 85 percent of revenue from foreign tourists. Greek travel agents are currently unable to issue tickets for some foreign airlines, he said.
Gummed-Up Web
Web-based companies are also feeling the pinch, with Greeks banned from making credit card payments abroad and iTunes accounts frozen.
While the capital controls haven't brought companies to a standstill yet, they may not be able to hold out indefinitely, Nasos Analogidis, co-founder of Zoottle, a platform which provides social media for WiFi authentication, said in an interview in Athens.
"Everybody has an external financing source," he said. "But this is not sustainable in the long run."
Start-ups like his can only keep operating for one or two weeks under capital restrictions, he said, adding that "it's going to be a problem."
The number of start-ups fell 19 percent in the first half, from the same period last year, which was already 35 percent lower than the pre-crisis levels. June and July registered a 35 percent plunge.
Greece's economy shrank by about 25 percent in the last six years and unemployment rose to the highest level in Europe. The European Commission forecast in May, before creditors talks broke down, that Greece's economy would grow 0.5 percent this year, down from a previous forecast of 2.5 percent growth.
That was before the latest twists in the Greek saga.
"Most investment-related discussions for new and existing local ventures are on hold," said Haris Makryniotis, managing director of Endeavor Greece, part of a New York-based non-profit organization that backs entrepreneurs in the country.
Read this next: