Seattle's Tech Boom Is Driving Up Housing Prices
Hui-yong Yu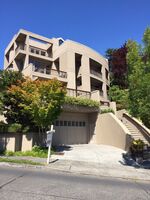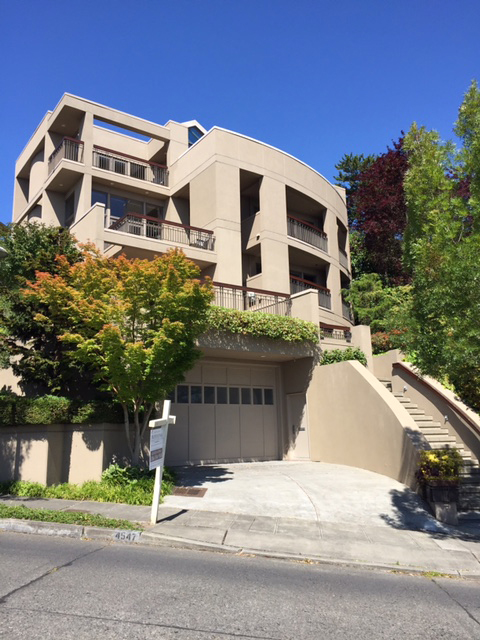 Retired baseball pitcher Jamie Moyer sold his seven-bedroom Tudor mansion in Seattle, complete with a batting cage and saltwater pool, to a Chinese couple for $3.2 million in September. The new owners promptly rented it out to a group of Amazon.com Inc. employees.
Seattle has become the latest West Coast hot spot for homebuyers, from Chinese emigrees to technology workers, sending home prices to a record in an area renowned for its clean air, mountain ranges and lakes. Surging demand is combining with limited supply to boost values, squeezing affordability.
"We will be like San Francisco in five years," said Lili Shang, the Realogics/Sotheby's International Realty agent who represented the buyers of Moyer's house. "It's a new era."
Pending home sales in a 23-county region that includes Seattle rose 16 percent last month to the highest in almost a decade, the Northwest Multiple Listing Service reported this week. The median price for a single-family house in the city reached a record $575,000, and has gained at least 13 percent from a year earlier in each of the past five months, according to the Kirkland, Washington-based real estate trade group.
While the median is more than double the national figure, the area remains affordable when compared with West Coast magnets San Francisco, Los Angeles and Vancouver. In San Francisco, the median home price tops $1 million. The relative value has drawn Seattle buyers seeking good school districts and a place to put their money.
Seattle's inventory of residential properties for sale is the lowest on record, according to Redfin Corp., whose data go back to July 2007. At the current sales pace, it would take less than two months for all homes on the market to find buyers.
Property Shortage
"We're probably going to have an inventory shortage for two to three years," Glenn Kelman, chief executive officer of Seattle-based Redfin, said in an interview. In addition to homebuyers making purchases before interest rates rise, "every Silicon Valley company, their first outpost is here."
The area, already home to Amazon and Microsoft Corp., has attracted Facebook Inc., which earlier this year agreed to lease most of a building in the city's South Lake Union neighborhood. Google Inc. has a satellite campus in Kirkland and Alibaba Group Holding Ltd. is in talks to rent additional office space east of Seattle. Other homegrown technology companies include Zillow Group Inc., Expedia Inc. and Zulily Inc.
Pilot Hunts
Lance Li, a 33-year-old pilot for China Eastern Airlines, began house-hunting in Seattle last month. He and his wife, who live in Shanghai and plan to have children, want to find a place in a good school district before their kids are even born.
"A lot of people, they sell their real estate in Shanghai so they have money to buy here," said Li's agent, Guoxin Gong, with Professional Realty Services.
Li is starting his home search amid fierce competition from both local residents and out-of-towners, Gong said after showing Li a $2.5 million contemporary house in the Laurelhurst neighborhood that has an elevator, balconies off every bedroom and panoramic views of Lake Washington, the Cascade Range and its highest peak, Mount Rainier.
"Some of my clients have been waiting eight months," Gong said. With a small inventory of homes for sale, it's difficult to secure houses in the most sought-after $600,000 to $800,000 range, he said.
The Laurelhurst neighborhood has long been one of the city's most in-demand. Its beach club on Lake Washington has been a social hub for decades. But even in the area's less prime parts, some homes on standard lots are listed for more than $1 million.
Doctors, Lawyers
"Laurelhurst used to be doctors, lawyers and professors. Now it's hedge fund and tech types," said Tom Maider of Maider & Knowles, one of the neighborhood's top brokerages. "There are still doctors and lawyers, but they can't afford to live on the water anymore."
Current and past Laurelhurst residents include Jeff Raikes, former head of the Bill & Melinda Gates Foundation; Russell Wilson, quarterback for the Seattle Seahawks; Blake Nordstrom, a scion of the retailing family; and Duff McKagan, bassist for the rock band Guns N' Roses.
It isn't just homebuyers priced out in the city. In April, Morgans Electric and Plumbing closed its store on Stone Way, where it had been for about 25 years, after the landlord sold to a local investment firm that plans to develop apartments. Stone Way, a main north-south artery that was long a Builders Row of paint and plumbing-supply stores, is now flush with new rental buildings and trendy restaurants.
Housing Affordability
The surge in home prices and sales comes amid signs, including a plunge in Chinese stocks, that demand may slow. The Shanghai Composite Index has tumbled 32 percent from its June 12 high, after rising 60 percent since Dec. 31. On Wednesday, Microsoft said it plans to cut as many as 7,800 jobs, mostly outside the Seattle area, as it reorganizes its telephone-hardware business.
Seattle's median house price is more than eight times the city's annual median income, well above the multiple of three that demographers consider affordable. The median apartment rent of about $1,500 per month is almost 50 percent above the affordability threshold.
"This city is going to grow and it will become like Silicon Valley or New York," said Faith Pettis, an attorney with Pacifica Law Group LLP and co-chair of the City's Housing Affordability and Livability task force, which is developing proposals to increase the amount of lower-cost housing in the city. "People won't be able to afford to live here."
More Duplexes
A draft of the panel's recommendations, which are due next week, proposed increasing development such as duplexes in single-family zones, the Seattle Times reported Tuesday. Roughly 65 percent of Seattle's total land is zoned for single-family homes, a level that "is no longer either realistic or acceptable," according to the draft report.
Seattle Mayor Ed Murray in March outlined a goal of creating 50,000 new housing units in the next 10 years, with 20,000 of those for individuals and families making 80 percent or less of the area's median income.
Shang, of Realogics/Sotheby's, is the top-ranking Chinese real estate agent in Washington state by sales, according to the Northwest Multiple Listing Service. She said that many of her Chinese clients are making a long-term bet on Seattle.
"They're waiting for their kids to grow up, to get ready for college or high school," said Shang, who expects her sales to double this year from 2014. "That's their plan."
Before it's here, it's on the Bloomberg Terminal.
LEARN MORE