markets
Carney Bound by Greek Risks Seen Maintaining BOE Record-Low Rate
Scott Hamilton and Jillian Ward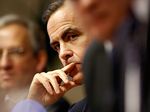 Greece's knife-edge existence may stay the hand of Bank of England policy makers, who will probably keep interest rates at a record low as they confront a mixed domestic economic picture.
All 41 economists in a Bloomberg survey forecast the BOE's key rate will stay at 0.5 percent on Thursday. While Governor Mark Carney has said Britain's direct exposure to Greece is limited, he's still described the risks as "acute." The crisis was also highlighted by U.S. Federal Reserve officials on Wednesday.
At home, members of the Monetary Policy Committee will also have to assess the economic impact of Chancellor of the Exchequer George Osborne's latest budget, delivered on Wednesday. In the buildup to this week's decision, they have been setting out their differing outlooks, from labor-market tightness to downward pressure on inflation from a strong pound, fueling speculation that the committee may split within months after unanimity so far this year.
"I think the bank's going to be happy to sit on its hands, even without Greece," said George Buckley, an economist at Deutsche Bank AG in London. "They want to see some evidence that inflation is rising back toward target. We'll get that near the end of this year, start of next year, and they also want to see evidence that growth is sustainable."
Inflation Views
Inflation was 0.1 percent in May and has been below the BOE's 2 percent target since the start of last year. While the MPC's central view is for a pickup at the end of 2015, Chief Economist Andy Haldane has warned of potential downward pressure from sterling's appreciation. On the other side, Martin Weale is focused on accelerating earnings growth, telling the Financial Times that the labor market is "fizzing away nicely."
The pound rose 0.2 percent against the dollar to $1.5389 as of 10:12 a.m. London time. It advanced 0.5 percent versus the euro, taking its gain this year to 8.3 percent.
The BOE will announce its decision at noon in London, and minutes will be released on July 22. This month's meeting will be the last with a staggered schedule. From August, there will be a new communications format that will see officials publish their rationale alongside decisions.
Economists in a Bloomberg survey predict the BOE will raise the benchmark rate in the first quarter next year. Investors are only fully pricing in a 25 basis-point increase by August 2016.
In their latest projections, BOE policy makers cut their forecast for growth and Carney said they aren't complacent about the threats from Greece. Euro-area leaders will hold a crucial meeting this weekend where failure to reach a bailout deal could lead to Greece's expulsion from the currency bloc.
Sluggish Manufacturing
Policy makers around the world are assessing the threat to their economies. Fed officials boosted speculation they will delay increasing rates until next year after highlighting the risks from overseas crises such as Greece in the minutes of their June meeting published on Wednesday.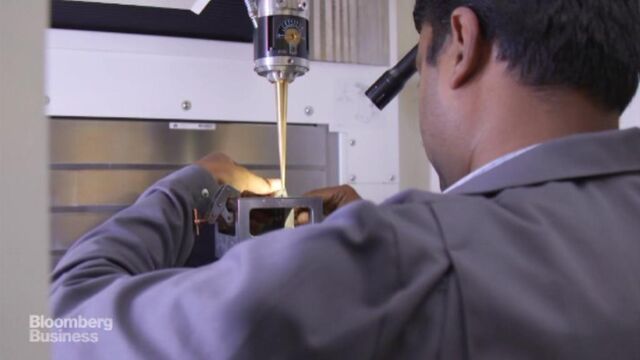 In the meantime, Britain's economy is giving off mixed signals. While growth probably accelerated in the second quarter, the recovery remains uneven, with services surging and manufacturing at its weakest in more than two years.
There are also concerns about weak productivity; without a pickup, wage pressures may mount and companies could be forced to raise prices faster to protect profit margins.
Budget Pace
In his budget, Osborne said he'll maintain the pace at which Britain has been reducing its budget deficit since 2010, rather than increasing it. He put back by a year the target for achieving a fiscal surplus.
Read this next:
"Fiscal policy was already being tightened, and if anything, one can argue that the spending levels have been relaxed a little bit over the forecast period," said Philip Shaw, an economist at Investec Securities in London. "We're still in a period of austerity, but that degree of austerity doesn't seem to be quite as severe as already penciled in."
For Vicky Redwood, chief U.K. economist at Capital Economics Ltd. in London, the budget will have a minimal impact on the MPC's thinking. She expects growth to cool, citing factors including prospective rate increases and the diminishing boost from lower energy costs.
"If we are right in thinking there is scope in the economy for a decent productivity rebound, then the chancellor's smoothing shouldn't prompt the MPC to raise interest rates any faster than it would otherwise have done," she said.
Before it's here, it's on the Bloomberg Terminal.
LEARN MORE