Tech Reviews
Review: Apple Music Is a Hot Mess With a Few Bright Spots
By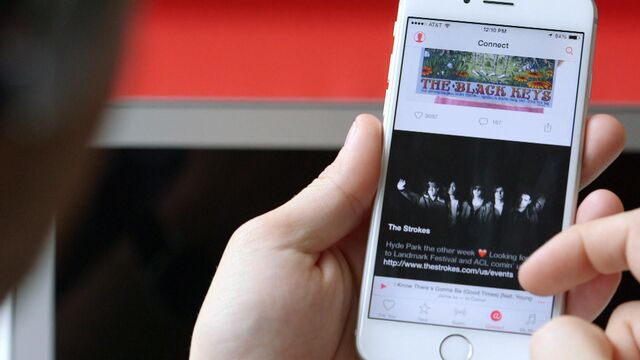 When Apple launched the iTunes Music Store in April 2003, it essentially started the modern era of digital music. By 2010 it was the largest music retailer in the world and services such as Napster and Kazaa were relegated to do-you-remember Buzzfeed listicles. However, as subscription-based streaming music services began to gain ground against the old buy-to-own model, Apple stayed quiet. Spotify, Tidal, whatever—Apple was still all about iTunes.
On June 30, that all changed with the introduction of Apple Music, an ambitious new combination app and service. 
Expectations were high after Apple sat on the sidelines so long, waiting to see where streaming was going. Now, with a week of Apple Music in my rearview mirror, do I think that by leveraging its celebrity relationships, design prowess, and established position in the music industry, Apple has once again upended how we consume media? Not quite.
The Basics
Core library: Just like top competitors Spotify, Google Play Music, and Tidal, the core of Apple Music consists of building a library that you can stream or download to particular devices for offline listening. You add albums and songs to your streaming library, download the ones you want locally, and go about your business. Nothing new here. With the exception of Taylor Swift's 1989, I haven't found any really notable advantages to the Apple Music catalog over those of competitors—all claim a roughly 30-million-strong library of tracks. 

Why? This is important: Apple Music is not the entire iTunes catalog. For that, you still need iTunes, rumors of whose death have been greatly exaggerated. 
iTunes integration: The existing iTunes Store app lets you purchase music not available via subscription (such as from the Beatles, for instance); the desktop application is how you access Apple Music from your computer. That it's still called iTunes feels vestigial and confusing. Moreover, the desktop interface is a mish-mash of the old iTunes and the new mobile app. There are plenty of defendable reasons for not wanting to get rid of iTunes altogether—continuity, name recognition—but the result feels strained, like a 40-year-old wearing Abercrombie & Fitch.
In addition, every song you ever purchased through iTunes is automatically added to your Apple Music library. That's not all bad, but it's far from great. Even that one song you downloaded at a party mostly as a joke is there, and you either get to look at it every day or go through a confusing process to delete it from your iCloud Library. (Wait, another service? Exactly.) This is slow on a computer, nearly impossible on your phone. If you're someone who likes a well-ordered library, you'll find it spasm-inducing. I understand the decision here; it's going to work for a lot of people, but I'd love to see better controls over how this music populates. 

Cost: The cost structure is right in line with what rivals are all offering: $9.99 per month for an individual user and $14.99 for up to six people on a family plan. This allows you full access to stream and download. There is no free tier for on-demand music, a la Spotify, nor is there a premium tier for high-quality music, as you'll find with Tidal. You're either in or you're out, and for the first three months, Apple has made the whole thing free, giving people a chance to try it before they switch over. Only the radio stations are free for everyone.
New (Old) Radio
Beats 1, Apple Music's flagship radio station, is the most hyped part of the new service. Manned by DJs in Los Angeles, New York, and London (including England's celebrity DJ, Zane Lowe, who has decamped to L.A.), it aims to put a 24-hour-a-day communal global music experience live around the world. Guest shows include some hosted by musicians, and the overall music selection is really good. Listen for a few hours and you're likely to hear a few songs you can sing along with, plus a handful you've never heard but love. After a few days, I've found myself enjoying the station. I expect I'll continue to tune in.
Caveat: This is real radio. In case you forgot, that means advertisements (surprise!) and talking between songs. (Or, rather often, it's shouting "WORLDWIDE!" and "24 HOURS!" over them.) This can be charming and fun when you're up for it, but it's definitely not right for all situations. 
Censorship is my biggest problem with Beats 1. Just like terrestrial radio stations, it plays only clean versions of tracks, meaning you hear goofy boops and scratches to cover up four-letter words. It feels like your parents pretending to be cool until you come home past curfew time. 

The Selling Point
What gives Apple Music its edge exists beyond radio or pick-your-song type of streaming: human curation.
Apple execs could not have emphasized these two words more than at the World Wide Developers Conference in June. Instead of programs that compile playlists from meta-data, a la Pandora or Apple's own Genius playlists, breathing professionals would build them with knowledge and taste, as competitor Songza has been offering for some time.
Do human beings inherently make better playlists and curatorial decisions than machines? No. But these humans do. And Apple Music excels at driving you to them.
After an introductory exercise in defining your preferences via bubbles (a design motif lifted directly from Beats Music), Apple Music's "For You" and "New" tabs populate with playlists, album recommendations, and song ideas as they try to put the music you want to listen to as close to you as possible. I was actually blown away by how much more I enjoyed these playlists than those cobbled together by Google Play Music or Rdio. I put on No Pain, No Gain at the gym and Synthesizers and Silverware when some friends came over for dinner and not once had to reach for the skip button.
Hands down, this is the best thing about Apple Music. It might be worth the $9.99 monthly fee on its own.

Cue the Problems
Conversely, the worst part of Apple Music is how hard it is to navigate all this music.
There's so much going on—and Apple has tried to give users so many different paths to getting what they want—that the experience is frustrating and overwhelming. I want music to listen to, not a maze to solve. Too much good stuff is still too much. Making things simple has been one of Apple's greatest strengths for decades, and none of the trademark restraint is evident here. Instead it feels like a whole suite of new media apps shoehorned into iTunes.
Interface: The interface is a serious issue across the board. People have long complained that Spotify and Tidal both have tiresome, black menus that don't offer much flexibility and are like nesting dolls to get through; Google gets dinged for favoring bold graphics over helpful information. The critics are right. But Apple's response has way overcorrected. There are seemingly endless ways to get into playlists, your library, and songs saved for offline viewing, and the default white-and-pink interface changes colors with little warning to match album covers. This is fine when something's black and white, or even red and blue—but when it's chartreuse and orange, reading the screen is a nightmare. There are also transparency effects and sliding menus that seem excessive and out of place. While some menus are clean and clear, others are headache-inducing.
That doesn't even touch the fact that all of these little flourishes are bad for your battery life.

Connect: Included in the five main tabs at the bottom of the main Apple Music interface is Connect. This is basically a Tumblr-like platform on which artists can share special content such as song previews, behind the scenes info, or even selfies with fans. In turn, fans can then comment and interact with the artists directly. There's no doubt a target audience for this, but is it close to encompassing the majority of Apple Music users? Unlikely. Placing Connect so front-and-center isn't a huge negative factor on its own; in an already cluttered interface, it's a pretty big offender.
Performance: There are serious performance problems, too. More than once, Apple Music crashed on me while doing something basic such as scrolling through a menu. (With all other apps closed to make sure this wasn't due to something else.) While trying to film the video component to this review, the entire Radio tab refused to load without two hard reboots of my iPhone 6.
Compared directly to Google Play and Spotify, Apple Music seemed to have a hard time streaming over LTE. If I didn't have at least 4 or 5 dots and a clear view of the sky, forget about it. It felt the way using GPS did 10 years ago. It's easy enough to assume that the kinks will be worked out in time—this is version 1.0, after all—but remember when we said that about Apple Maps? How has that turned out? 

Conclusions
If I had to sum up Apple Music in a single phrase, it would be: "maddeningly uneven."
There's a fun radio station and unbelievable curation, but getting to the good stuff is tedious and often involves trudging through bells and whistles I don't care about. To me, the best-use case is hitting the play button on a great playlist or station, flipping my screen dark, and just enjoying what's coming through my headphones. No strange graphics, no nearly-invisible buttons, and no distractions. Tweeny mega-fans and iTunes devotees (yeah, I'm told they exist) might love all the features Apple Music provides, but the casual listener probably won't.
Apple Music is a perfect example of more not always being more. Restraint and a cleaned-up, pared-down interface would go a long way toward making me want to tap that little music note when I pick up my phone. For now, if I want one of those great playlists or a hit of Beats 1, I open the app reluctantly. Apple Music is certainly interesting enough to keep me playing with it during the three-month free trial—but for now, I've got my auto-renew set to "off."
Before it's here, it's on the Bloomberg Terminal.
LEARN MORE