Culture
The U.K.'s Audio Treasures Are Crumbling to Dust
To save everything from unheard musical performances to lost regional dialects, the British Library has enacted a campaign to bring their wax cylinders, acetate discs, and loops of tape into the digital age
By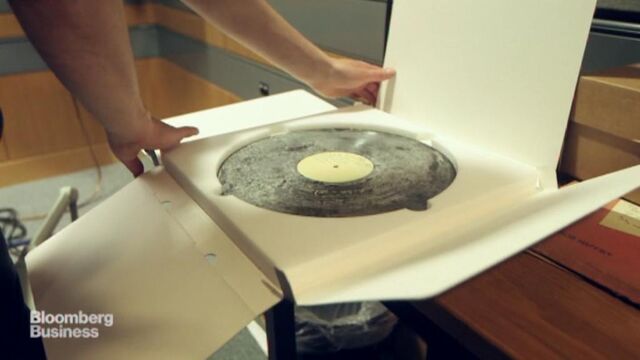 From forgotten dialects to lost performances, the British Library is a treasure trove of rare recordings. That's the good news. The bad news is they are in danger.
Many of these audio treasures are recorded on formats that haven't stood the test of time (in more than one way). According to the Library many of the recordings could be lost in the next 15 years if not replaced now.
"Many of the magnetic tapes will outlive our ability to play them," says Will Prentice, head of technical services for the British Library. "The tape machines will soon wear out."
It's not just tapes. The Library's collection of unheard musical performances and lost regional dialects are held on 40 different mediums, from wax cylinders to acetate discs. Many are already starting to crumble to dust.
"We need to save this stuff as it's a great encapsulation of our collective memory for the last 100 years," says Prentice.
A 40-million-pound campaign, Save Our Sounds, is trying to address this. So far it has raised 9.5 million pounds ($14.7 million) of funding from the National Lottery and aims to digitize 500,000 unique recordings over the next five years. It's a big task but one that could benefit everyone—these rare sounds will gain a new lease of life, published online for everyone to enjoy.
Before it's here, it's on the Bloomberg Terminal.
LEARN MORE