markets
Blanch, Gheit, and Morse Consider the Toxic Cocktail of Oil
In strange markets, oil is an even stranger beast
By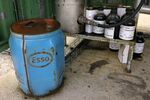 Long ago and far away, a "data check" was a mere stroll through the equity markets. "What are stocks doing?" was the single question.
Those days ended with data availability, with new opportunities enabled by derivative instruments, (critically) with a desire to prosper, and—through cross-asset awareness—to try and not lose money.
The advantage of the Bloomberg terminal is the linkage of obvious market data to somewhat obscure items. Take, for example, the downward movement of the 10-year U.S. Treasury yield, combined with plunging gold prices and, say, EUR-CHF, the euro-Swiss franc pairing. All market participants have their own "take" on these moves. One take might be that the the lower Treasury yield is linked to plunging gold and Swiss-franc strength through expectations of deflation and disinflation.

Then there is oil.

Oil is a strange beast. For starters, it is generally perceived as the toughest 'thing' to predict. Add on dollar-centric dynamics and geopolitical angst, and you have hydrocarbons as the speculative toxic cocktail.
I got lucky and spoke to not one, not two, but three experts on oil.

Let me be clear—I have no clue where oil is headed. But I would suggest that listening to people with engineering knowledge, a fluid understanding of petro-microeconomics,  and a dose of Yergin-like history is a good place to start. (Read Daniel Yergin's The Prize as a rite of passage.) Ed Morse, Francisco Blanch, and Fadel Gheit agree with me that gaming the price of oil is a contact sport. They collegially listen to each other and to the petro-zeitgeist, add in security analysis, and toss in a modest portion of crystal ball gazing.
Blanch, of Bank of America Merrill Lynch, is focused on the forward market and what oil hedging will do to price as we move toward the end of the year. Moving higher will be difficult. Gheit, of Oppenheimer & Co., agrees but sees some resiliency. He is not as cautious as many. Morse, of Citigroup, adamantly foresees the possibility of lower prices, as well as the path to an eventual better price. They and most others do not see a return to $100 a barrel. Morse flat-out believes in America's ascendancy to oil dominance.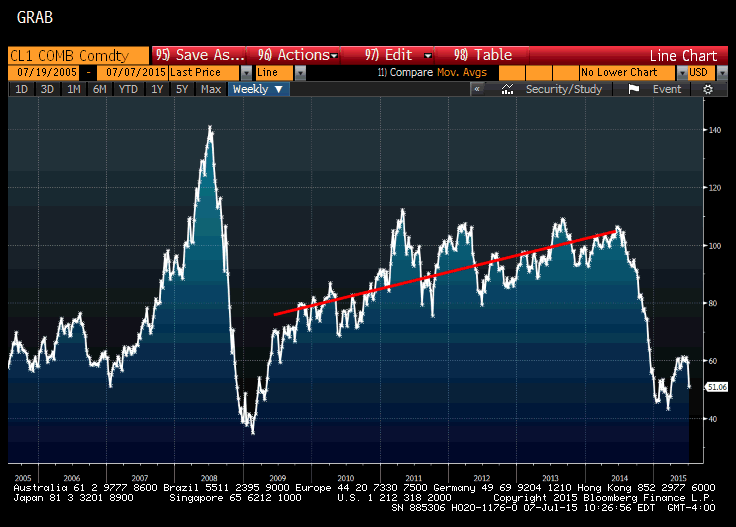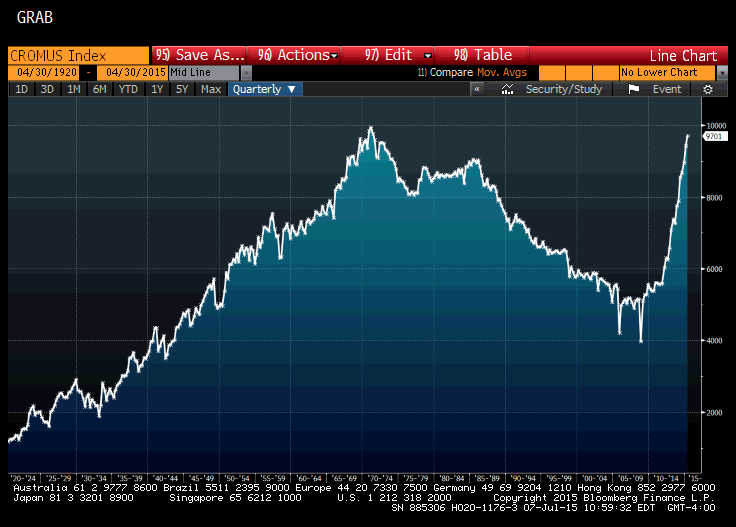 The price chart above suggests lower oil prices, barring a strategic decision by Saudi Arabia to elevate them. At a minimum, it is difficult to see a substantial bid for oil—something I learned ages ago about lower highs and lower lows.
The production chart is breathtaking and speaks to how wrong we all were. It also highlights the requirement for a "humility-first" approach when it comes to guessing our oil future.
The summary: Listen to experts of all stripes, read carefully their detailed reports, and particularly note how a given analyst adjusts over time to the whims of oil.

Now about gold ...
Discuss.
Before it's here, it's on the Bloomberg Terminal.
LEARN MORE