Big Beer Fight Looms in Myanmar as Brewers Stumble in Europe
Thomas Buckley
Big beer's latest quest for growth has Heineken NV on a collision course with Carlsberg A/S.
Both brewers are seeking to exploit the potential of Myanmar, the southeast Asian nation where more than 80 percent of the adult population drinks beer produced by a company linked to the country's former ruling military.
After Carlsberg opened a $75 million brewery in May, Heineken will inaugurate a $60 million facility later this month. The expansion in Myanmar comes at a time when Europe's largest brewers are turning to far-flung parts of the world for growth opportunities as sales in their home markets contract.
"The calculated risks Heineken takes in emerging markets are an important part of the company's future growth," said Leo Evers, head of Heineken's business in Vietnam. Myanmar's demographics are very similar to Vietnam, which Heineken entered in 1991 and is now the Amsterdam-based company's third-largest market, Evers said, after Mexico and Nigeria.
Myanmar has one of the largest populations in southeast Asia with more than 53 million people in 2014. The number of middle-class consumers is expected to double by 2020 as the country formerly known as Burma warms to consumerism after decades of isolation, according to researcher Euromonitor.
And with more than 80 percent of the adult population drinking beer produced by Myanmar Brewery, a company controlled by current and former military personnel, there's a chance for big global brewers with experience in emerging markets.
Beer sales in Myanmar rose 14 percent to $265 million between 2009 and 2013, and are forecast to reach $675 million by 2018, according to Euromonitor.
Local Partners
The world's third-largest beermaker will open its brewery on July 12 near the capital Yangon, creating about 200 jobs. The facility has room to ultimately produce 100 million liters (22 million gallons) of beer a year, Evers said, compared with the 60 million liters that will come from Carlsberg's brewery in Bago. To help build a presence in the country, both companies are working with local partners, Heineken with Alliance Brewery Co Ltd., and Copenhagen-based Carlsberg with Myanmar Golden Star Breweries.
Heineken shares fell 0.7 percent to 67.60 euros at 12:21 p.m. in Amsterdam, trimming this year's gain to 15 percent.
Should their efforts prove successful, Heineken and Carlsberg will be going a step further than in the 1990s, when their ambition foundered amid Western sanctions imposed on the Burmese dictatorial regime for human rights violations.
"I fully understand and endorse the big brewers' push into Myanmar," said Trevor Stirling, an analyst at Sanford C. Bernstein. "It has a lot of long-term potential."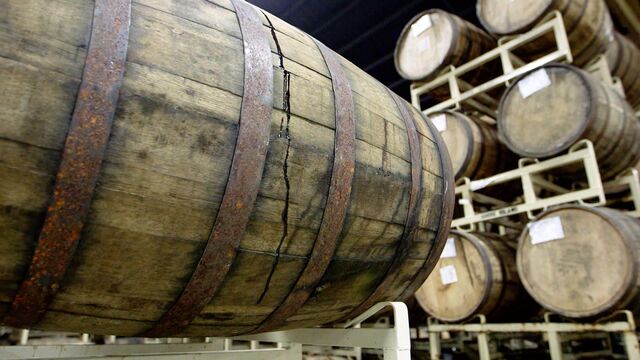 Read this next: