Palestinian Authority Warns Hamas After West Bank Arrests
Jonathan Ferziger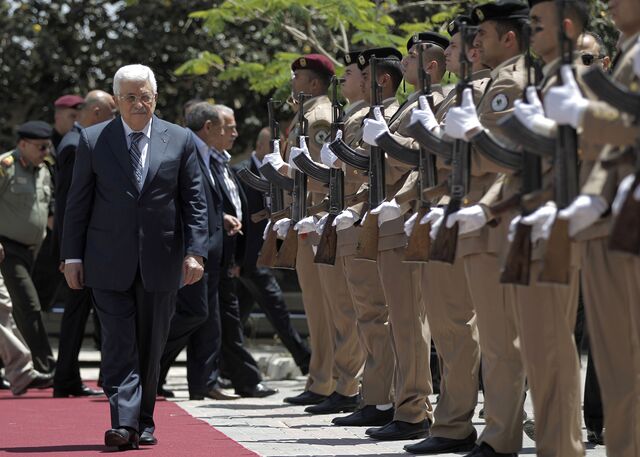 Palestinian President Mahmoud Abbas's security forces warned Hamas against confronting them in the West Bank after arresting almost 150 of their activists.
"We will not allow Hamas or others to drag Palestine into bloodshed," Adnan Damiri, spokesman for the security forces, said from Ramallah. "I hope they won't test our patience."
The round-up of 148 Hamas members over the weekend raised tensions between Abbas's Fatah party and the Islamist movement, which controls the Gaza Strip. Damiri said the raids were also a signal that the Palestinian Authority would act against any radical group, including Islamic State, al-Qaeda or other militants, that may be operating in the West Bank.
Sami Abu Zuhri, a Hamas spokesman in Gaza, condemned the arrests in a July 3 statement as a "dangerous escalation that undermines" efforts between the two groups to reconcile with a joint government after an eight-year schism.
Israel arrested 40 Hamas activists last week in the northern West Bank city of Nablus. Israel and the U.S. classify Hamas as a terrorist group.
Before it's here, it's on the Bloomberg Terminal.
LEARN MORE