Italy's Grillo Flies Greek Flag to Push for Home Referendum
Tommaso Ebhardt and Chiara Vasarri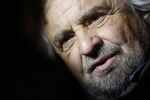 Italy's comedian-turned-politician Beppe Grillo will be in Athens Sunday to back Greek Premier Alexis Tsipras's call for a "no" vote on more austerity.
Grillo is hoping to gain momentum for a referendum on the euro in Italy, the second most indebted country in the euro area, after Greece.
"See you in Athens in Syntagma Square," Grillo, who leads Italy's Five Star Movement, wrote on his blog. "In Italy too we want Italians to decide on the Euro with a referendum."
Italy, which is just emerging from its longest recession since World War II, has a large component of anti-establishment and anti-euro parties and movements. Italian parties supporting the "no" vote in Greece would beat the "yes" front by 11 percentage points, according to Bloomberg calculations based on party leader indications and June 29 election polls by Istituto Piepoli SpA.

In addition to Grillo's party, which is the second biggest in Italy after Premier Matteo Renzi's Democratic Party, the anti-immigration Northern League Party led by Matteo Salvini also supports a "no" vote in Greece. Like Grillo, Salvini says he wants out of the single currency and hopes the Greek crisis will help precipitate matters.
If the "no" vote wins in Greece "it could be the beginning of a new Europe," Salvini told Radio 24 in an interview on June 29. If he were Premier "I'd get out of the euro tomorrow," he said.
PD Dissidents
Only Renzi's PD and some smaller allies openly support a "yes" vote in Greece. Even inside the premier's party there is a minority of lawmakers who have said they back the "no" front.
"The stance taken by the Italian government is wrong and short-sighted," Renzi's party member Alfredo D'Attorre told reporters Thursday. "This is a battle we should have made ourselves, to change Europe and bring some democracy. That's why I think we should be there Sunday" whatever the outcome of the referendum, he said.
Whether the support for disgruntled Greeks would actually translate into a vote against the euro at home is hard to say.
Armchair Generals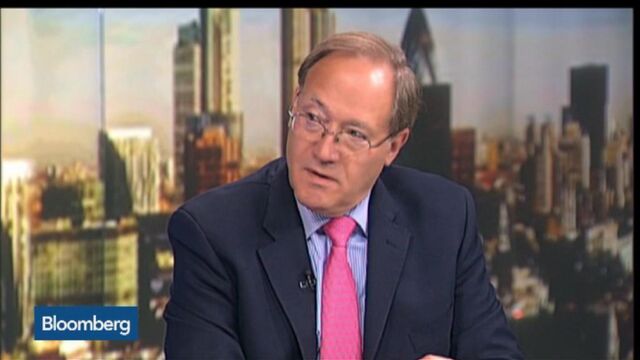 Read this next:
"Everyone is behaving like an armchair general," said Francesco Galietti founder of research firm Policy Sonar in Rome. "I doubt this would be the case if Italy's fate was at stake."
Still, a win for the "no" vote in Greece would bolster anti-austerity leaders across Southern Europe. Spain, which is gearing up for a general election, will see Premier Mariano Rajoy's conservatives face the anti-austerity Podemos party, an ally of Tsipras's Syriza.
"If Europe gives in with Greece, it would encourage other left-leaning governments to refuse further austerity and threaten to leave the euro zone to get what they want," said Nicholas Wall, co-manager of Invesco European Bond Fund. "With Spanish elections in November, creditors won't want to offer Podemos any encouragement."