How Freelance Diplomacy Bankrolled by Rockefellers Has Paved the Way for an Iran Deal
Advocating for an Iran truce is a loose coalition of peace groups, think tanks, and former high-ranking U.S. diplomats bound together by millions of dollars.
By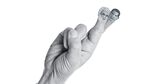 Cutting a nuclear deal with Iranian President Hassan Rouhani and Ayatollah Ali Khamenei would be the easy part for President Obama, who must then persuade both houses of Congress to sign off on the pact. Republicans and many Democrats abhor the idea of lifting sanctions and readmitting oil-rich Iran to the global economy until it disavows all nuclear research and stops meddling through proxies in Iraq, Lebanon, Syria, and Yemen.