Fraud Victims Take to the Streets—and Skies
Chinese investors travel abroad looking for their cash
By , , and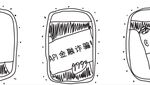 Seven Chinese investors who say they are among the victims of an investment scam flew to Singapore in mid-June to chase down leads. After filing complaints with the police, they conducted a six-day, round-the-clock stakeout of a home where they believed someone involved in the scheme was hiding. "We kept knocking on his door for hours," says Zhao Guangcai, a Beijing businessman who organized the trip. In March, he'd led a similar expedition to Geneva, Bern, and Zurich in a failed attempt to track down the missing cash and the people who took it. "What we want is simple," says Zhao. "Return the money to us."
Zhao and his companions say they are among 29,000 people in China and Hong Kong who lost $1.2 billion investing with a company called API Premiere Swiss Trust that said it traded currencies. In Beijing, API investors have held four protests, including one outside the Embassy of Switzerland, urging the Swiss government to work with China on the investigation. In May, they demonstrated outside the government petition office in Dongcheng District, urging Chinese police to set up a unit to investigate the fraud. Investors in Hong Kong gathered outside a police station in Kowloon demanding stepped-up efforts.
Authorities in China, Hong Kong, Geneva, and Singapore say they are investigating the case, and an investor has filed a lawsuit in Hong Kong. But there have been no indictments, no one has been arrested, and the money hasn't been found.
Over the past two years, API's representatives made pitches to wealthy investors in Hong Kong and China, hosted events for them in Singapore—offering free flights and lodging at five-star hotels—and gave incentives for them to draw in their friends, according to interviews with victims, lawsuits they filed, and documents they shared. Many say investors were lured by pitches that arrived mostly via the instant-messaging service WeChat. The come-ons promised Swiss accounts and returns of 10 percent a month from currency trading by API Premiere Swiss Trust in Geneva and associated companies in Hong Kong.
Investors say API representatives told them to deposit money in bank accounts in Hong Kong or China, from which the money would be sent to Switzerland. A lawsuit against a company called API Premiere Ltd. filed in Hong Kong's High Court by investor Sun Zhiming says a representative of API approached him on an instant-messaging service. Sun then invested HK$147 million ($19 million) for gold and foreign-currency trading, which disappeared, according to the suit.
After the money in their online API accounts vanished in January, investors received a message from the company saying it had been hacked, asking for patience and time for API to restore balances and compensate customers. After that, they were unable to contact company representatives, they say.
Geneva's public prosecutor's office says it's investigating API and an associated company, Alpen Asset Management Trust. Both were described as "heavily indebted" by Switzerland's Financial Market Supervisory Authority (Finma), which initiated bankruptcy proceedings against them in May. In January, Finma had issued a public warning that API and Alpen were wrongly claiming to be licensed and supervised by Finma. The warning came about 10 days after the investors said they discovered their accounts had been emptied. "Both companies used their Swiss image to attract new clients, although they were mainly managed from abroad," says Vinzenz Mathys, a spokesman for Finma.
Hong Kong police are investigating 136 complaints of suspected fraud from investors who said they'd invested a total of HK$415 million with API, according to a police spokeswoman. Representatives of API and Alpen couldn't be contacted. Offices formerly used by API in Geneva were vacated months ago, and a Hong Kong office was also abandoned, with a writ for unpaid rent left stuck to the doors.
API's website, recently taken down, cited a history in Switzerland stretching back 59 years, services including algorithmic trading and wealth management, and offices in Geneva, Zurich, and Hong Kong, with Shanghai "coming soon." A promotional video showed yachts on Lake Geneva, traders at computer screens, and a Chinese man identifying himself as the vice president of greater China for API climbing into the passenger seat of a Ferrari so that the "boss," whose face isn't visible, can show him around.
Chinese investors say they thought the company's claim it was regulated in Switzerland made it secure. "Switzerland is famous for its financial-services industry," says Han Mingyun, a 65-year-old widow in Wuhan who says she was lured by the promise of a Swiss investment and saw $45,000 in savings disappear. "They are supposed to be the best and safe."
The bottom line: A sketchy Swiss company allegedly made off with $1.2 billion from 29,000 Chinese investors.
Before it's here, it's on the Bloomberg Terminal.
LEARN MORE