Credit Scores Come to Debt-Leery Chinese
To boost consumption, the government wants more borrowers
By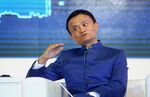 If you want to get a loan from Gary Wang, make sure to have drapes in your living room. Because most Chinese don't have credit scores, Wang's China Rapid Finance, a peer-to-peer lender based in Shanghai that uses the Internet to make consumer loans, applies some unusual criteria to predict who will be a good credit risk. People with drapes, says co-founder Wang, are more likely to pay their debts.
It's not the usual way to judge creditworthiness, but until recently many lenders in China had little choice. The People's Bank of China, the central bank, operates a credit bureau with data on about 300 million Chinese out of 1.3 billion and shares that information only with certain banks. "If you don't have data, you don't know the risk profile, how to service the segment, and how to price it," Wang says.
That data shortage is ending. On June 1, the State Information Center introduced a website with credit histories, as well as information on who has dodged taxes and failed to follow court rulings. Called creditchina.gov.cn, the site is "the latest push to establish a credit rating system in China," Xinhua reported. The government is also working on what it calls a "social credit system," using everything from tax payments to traffic violations to measure the creditworthiness of its citizens. The system will include "an integrated punishment and blacklist mechanism, so that one dishonest behavior will result in restrictions at every turn," Premier Li Keqiang said on May 12.
The government has awarded licenses to a few corporations, including Ping An Insurance Group and Internet giants Alibaba Group and Tencent, to collect data that will be used to create a much larger base of consumers with credit scores. Alibaba-owned Sesame Credit Management announced on June 6 a partnership with an auto rental company that lets customers with good credit reports rent without a deposit.
Households in China save around 40 percent of their income. Chinese consumer spending accounts for only one-third or so of gross domestic product, compared with about two-thirds in the U.S., says Bloomberg Intelligence economist Tom Orlik. "One of the barriers is the absence of reliable credit scoring," he says. "If you want consumers to play a bigger role in driving growth, one way to do that is to make it easier for households to borrow."
Since hundreds of millions of Chinese who shop online lack credit cards, the new license holders are taking fresh approaches to data collecting. Alibaba and Tencent are looking at consumers' social networking profiles, their online purchasing behavior, and their payment of utility bills.
Fair Isaac (FICO), provider of credit scores for millions of Americans, has begun offering its services in China: More than 40 peer-to-peer lenders and microfinance operations have signed up. FICO is focusing on the majority of consumers who have been neglected by the central bank. People may not have credit cards yet, "but they likely have a phone or a debit card," says John Chen, managing director of FICO in Beijing. "One way or the other, we will use profiles to demonstrate the riskiness of a consumer in the form of a score."
—With Haixing Jin
The bottom line: Credit scoring services in China have to be creative to figure out if a would-be borrower is a good risk.
Before it's here, it's on the Bloomberg Terminal.
LEARN MORE