Puerto Rico Lenders Form New Front as They Gird for Default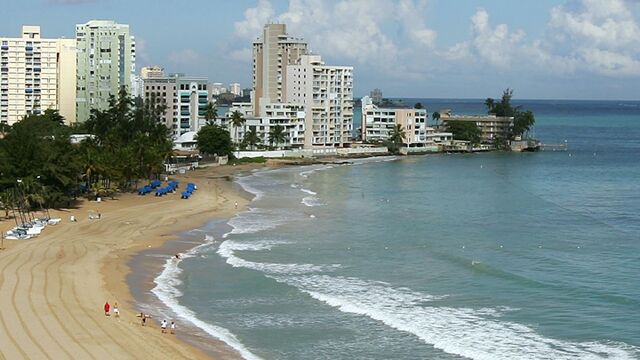 By Laura J. Keller
(Bloomberg) –- A group of investors that own Puerto Rico sales-tax bonds hired law firm Quinn Emanuel Urquhart & Sullivan to help protect their stakes as the island seeks to restructure its $72 billion debt load, according to a partner at the law firm.
A steering committee includes five investors that own about $5 billion in face value of the securities, known as Cofina bonds after the Spanish acronym for the Puerto Rico Sales Tax Financing Corp., Susheel Kirpalani, a restructuring partner at the firm, said in an e-mailed statement. Kirpalani declined to identify the investors or comment beyond the statement when reached by phone Tuesday.
The investor group is at least the third to form. It's seeking to expand as holders of Puerto Rico debt across the island examine their options after Governor Alejandro Garcia Padilla said Monday that his administration would attempt to put off some debt payments to lenders. The comments by Garcia Padilla, who called on officials to come up with a debt-restructuring plan by Aug. 30, triggered the biggest price decline in the commonwealth's general-obligation debt in at least two decades.
'Common Goal'
The Quinn Emanuel group holds Cofina bonds that have an accreted value of $1 billion, according to Kirpalani's statement. The value of Cofina bonds increases over time to their face value as the securities get closer to maturity.
The creditor group, formed in May, plans to continue its "ongoing dialogue" with the commonwealth in an effort to "achieve a common goal of enhanced liquidity and economic growth," according to the statement.
Cofina had more than $16.6 billion of bond debt as of June 30, 2014, according to the latest financial data available from the Government Development Bank, the island's lender and agency coordinating discussions with creditors. The unaccreted discount was $112.6 million at that time, according to the data.
Another group of creditors already represents some Cofina holders who are also owners of general-obligation bonds. That group, led by Fir Tree Partners and Monarch Alternative Capital, includes cross-holders of Government Development Bank bond debt. The group, comprising at least 35 hedge funds, has $4.5 billion of holdings.
Deal Unravels
That group's proposal to fund the bulk of a potential $2.9 billion oil-tax bond deal unraveled, people with knowledge of the matter told Bloomberg on Monday, after Garcia Padilla said the island's debt was "not payable" in an interview published Sunday.
The third group is a set of creditors to the island's public electric utility, known as Prepa. The commonwealth and that group today said they're working toward a restructuring support agreement that would help reorganize the authority's more than $8 billion of debt by Sept. 1.
More lenders have been preparing to organize as the island lurches toward September, when it estimates its development bank will run out of cash. Some holders of GDB debt are beginning to set up a creditor group to represent them in negotiations over how to exchange their debt for other securities, people with knowledge of the matter told Bloomberg last week.