Facebook Will Share Ad Money to Score More Premium Video
Sarah Frier and Lucas Shaw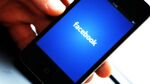 Facebook Inc. will begin sharing advertising revenue with companies that post videos on its social network, a step toward luring more premium content away from sites like Google Inc.'s YouTube.
Facebook will offer contributors 55 percent of the revenue from ads that appear alongside videos, the same split as YouTube. The spots will be part of a new feature that suggests clips to Facebook users who are already watching videos, the Menlo Park, California-based company said Wednesday. Facebook will sell the ads for the new program, which begins later this year.
Video viewing has exploded on Facebook in the past year, as the company has interspersed clips among the photos, status updates and other posts in users' News Feeds. Facebook generates more than 4 billion video views a day, Chief Executive Officer Mark Zuckerberg said in April, up fourfold in just a few months.
The company, owner of the world's largest social network, wants to persuade major media companies to post more of their videos on Facebook before anywhere else, a way to increase the ad revenue from clips.
"These premium content makers have told us that if they had a way to make money from Facebook, then they would post a lot more," said Dan Rose, a vice president of the company.
'Economic Incentive'
The prospect of getting advertising revenue has persuaded Funny or Die Inc., which operates a site co-founded by actor Will Ferrell, to resume uploading video to Facebook, according to Patrick Starzan, the comedy site's vice president of marketing.
Funny or Die publishes six to 12 posts a day on its Facebook page and includes links to videos -- but not actual footage viewable on the page -- in about half of them. Funny or Die previously directly uploaded one video a day.
"We had no economic incentive to keep doing that," Starzan said. "Now we will start uploading all our videos directly to Facebook."
Executives from Hearst Corp. and 21st Century Fox Inc.'s sports unit, which currently post video without getting ad revenue, said they would participate in the Facebook test program. Fox Sports has been generating more than 100 million views a month from Facebook video, Pete Vlastelica, an executive for the media company, said it in a statement.
Facebook also shares advertising revenue with publishers including the New York Times and BuzzFeed, which upload videos directly to the social-media site. Such media companies have decided that the possibility of reaching Facebook's 1.4 billion users is worth any reduction in audience for their own websites.