Asciano in Talks With Brookfield Over $6.8 Billion Proposal
David Fickling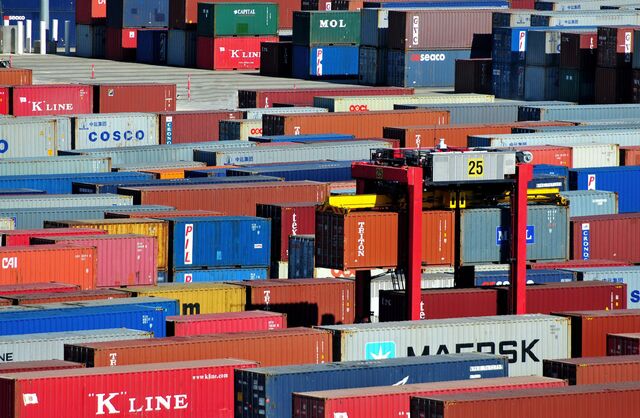 Asciano Ltd. is in talks with Brookfield Infrastructure Group after receiving a proposal valuing the Australian freight operator at A$8.8 billion ($6.8 billion).
Asciano received the proposal June 26 with Brookfield offering A$9.05 a share through a mixture of cash and stock in listed fund Brookfield Infrastructure Partners LP, the Melbourne-based company said in a regulatory statement Wednesday. Shares in Asciano surged 17 percent to A$7.77 in Sydney. The company said talks were at a very early stage.
The discussions are an indicator of international interest in Australia's transport sector amid the local currency's decline and government plans to spark more than A$125 billion in spending on new roads, rail, ports and other infrastructure. Toll Holdings Ltd., which spun off Asciano in 2006, was bought by Japan Post for A$6.49 billion in a deal completed May 28.
"It's a very nice price. They can't complain about that," said Evan Lucas, a Melbourne-based market strategist at IG Ltd. "We are trading at a discount in Australia and you can clearly pick up some very good assets at cheap valuations."
The deal would give Asciano an enterprise value of A$12.41 billion, about 10.1 times its A$1.23 billion forecast fiscal 2016 earnings before interest, tax, depreciation and amortization, based on the average of 15 analyst estimates compiled by Bloomberg.
Australian Investment
That compares to a median of 9 times Ebitda in 57 completed takeovers of companies worth more than $1 billion, according to data compiled by Bloomberg.
The proposal put Asciano shares at their highest level since Oct. 1, 2008, bringing their gain this year to 28 percent. The S&P/ASX 200 benchmark has increased 1.9 percent over the same period.
A deal at the proposed price would be the Brookfield group's biggest-ever investment in Australia, exceeding the A$4.8 billion that Brookfield Asset Management Inc. paid in 2007 to buy Brookfield Multiplex Group, the builder of Sydney's Olympic Stadium and London's Wembley Stadium, in a 2007 deal.
Brookfield Asset Management is the largest shareholder in Brookfield Infrastructure Partners, and owns the general partnership firm which controls its investments.
"The indicative proposal is non-binding and conditional," Brookfield Infrastructure said in a statement after Asciano's announcement. "There can be no assurance that a transaction will be completed or of the final terms thereof."
The proposal would be by scheme of arrangement, meaning only 50 percent of shareholders must support the deal for it to go ahead.
"A number of significant steps need to be undertaken in order to progress to a formal proposal," Asciano said in the statement.
Before it's here, it's on the Bloomberg Terminal.
LEARN MORE