Mitsubishi UFJ Considers Buying Asian Bank Akin to Thai Unit
Chanyaporn Chanjaroen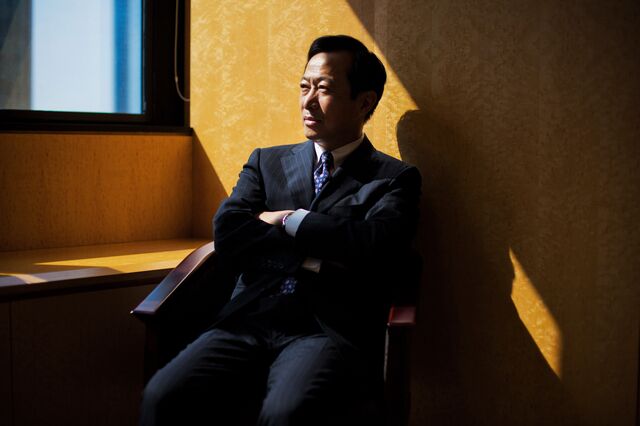 Two years year after spending about $5 billion buying a Thai bank, Mitsubishi UFJ Financial Group Inc. is looking for a similar Asian investment.
Japan's biggest lender is considering acquiring a bank in Indonesia, the Philippines or India that has expertise in consumer banking, said Go Watanabe, chief executive officer of the main lending unit's Asia-Oceania arm.
"We're looking for a bank that is very strong in both corporate and retail consumer finance" akin to Bangkok-based Bank of Ayudhya Pcl, Watanabe, 56, said in an interview on Monday in Singapore. The company ideally wants a majority stake in a "relatively big-sized bank," he said.
Mitsubishi UFJ has been the most aggressive of Japan's banks in seeking to tap Asia's consumers as sluggish growth and shrinking loan margins hamper prospects at home. Regulators in Indonesia, the Philippines and India are at various stages of easing rules on ownership of their banks by foreign lenders.
"Doing business with corporates isn't enough," Watanabe said. "Having a retail business is something we want, to capture the high growth of the Asian economy."
Watanabe said he seeks double-digit growth in revenue from Asia during the three years that started in April.
Economic expansion in the region is reflected in Bank of Tokyo-Mitsubishi UFJ Ltd.'s loan book. Average loans outstanding in Asia to non-Japanese borrowers climbed 10 percent from a year earlier to 7.6 trillion yen ($62 billion) in the six months ended March, company data show. That excludes Bank of Ayudhya's loans.
Ownership Rules
Loosening of bank ownership restrictions may favor Watanabe's aspirations to obtain a majority stake in one of the target countries.
India nows allow overseas holdings of as much as 74 percent, up from 49 percent previously. Indonesian regulators in June allowed South Korea's Shinhan Bank to buy two lenders and merge them, providing an exception to a 40 percent foreign-ownership limit. The Philippines eased its rules last year to let international companies fully own a domestic bank.
While Watanabe has spoken to relevant authorities, he said there is no discussion of specific targets. The acquisition plan, while part of the bank's three-year strategy, may materialize after the period, he said.
Coconut Bank
Mitsubishi UFJ is among 12 firms that expressed interest in buying United Coconut Planters Bank from the Philippine government, which is seeking more than $350 million for its 74 percent stake, people with knowledge of the matter said in June. Watanabe declined to comment on the sale.
Shares of Mitsubishi UFJ closed 0.9 percent higher Wednesday, extending this year's advance to 34 percent.
Other Japanese banks are making overseas purchases. Sumitomo Mitsui Financial Group Inc. agreed to buy General Electric Co.'s European buyout-lending unit for about $2.2 billion, statements showed Tuesday. Mizuho Financial Group Inc. agreed to buy North American loans from Royal Bank of Scotland Group Plc this year for about $3.5 billion.
Mitsubishi UFJ is investing in foreign banks for the long term, Watanabe said. In Thailand, it gave up its banking license and merged its local unit into Bank of Ayudhya, the nation's fourth-biggest bank by market value, to gain the central bank's endorsement.
"We are already committed," he said. "There is no return."
Strategic Shift
Bank of Tokyo-Mitsubishi UFJ now owns 77 percent of Bank of Ayudhya, whose net income grew 19 percent last fiscal year to THB14.2 billion ($420 million). It bought a 20 percent stake in state-owned Vietnamese lender VietinBank in 2013.
Watanabe's move to Singapore in July 2013 reflected a strategic shift at the Japanese bank, which previously ran all its Asian units from Tokyo. Singapore is now the regional headquarters for the 12 countries under Watanabe's supervision, from Australia to India.
Bank of Tokyo-Mitsubishi UFJ now has 1,200 employees in Singapore, 200 of whom are Japanese, Watanabe said. While the company is unlikely to add headcount in the city-state, it's seeking to boost the number of local hires to cater for an increasingly international client base, he said.
"The growth is now with non-Japanese companies, like European and U.S. multinational companies that are growing in Asia," he said. "That's the business we'd like to expand."
Before it's here, it's on the Bloomberg Terminal.
LEARN MORE