MGM Resorts Activist Renews Spinoff Call After Kerkorian
Christopher Palmeri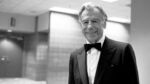 Jonathan Litt, who led an unsuccessful proxy fight at MGM Resorts International this year, renewed his call for a restructuring of the casino company, citing plans by the estate of Kirk Kerkorian to sell its 16 percent stake.
MGM Resorts surged as much as 4.8 percent after Litt, founder of Stamford, Connecticut-based Land & Buildings Investment Management LLC, said Kerkorian's death makes it more likely the company will have to take action. In a letter to shareholders on Tuesday, he said that could involve moving its properties into a real estate investment trust or putting MGM Resorts up for sale.
"We continue to believe MGM is severely undervalued, with a net asset value of at least $30 per share," he said.
Litt resumed his campaign to boost MGM Resorts' stock price after a previous activist effort was beaten back in May. Prior to Tuesday's trading MGM Resorts, the largest owner of casinos on the Las Vegas Strip, had slumped 8.6 percent since Kerkorian, its largest shareholder, died on June 15 at age 98.
Kerkorian's will directs his holding company Tracinda Corp. to sell its stake in MGM Resorts, valued at $1.6 billion at current prices.
While there is no deadline, the estate's sale plan puts pressure on Chairman and Chief Executive Officer James Murren to boost the stock, analysts and investors told Bloomberg News. Tracinda has two representatives on the MGM board.
"The one thing we all agree upon is that the stock is undervalued," MGM Resorts Chief Financial Officer Dan D'Arrigo said in a telephone interview Monday, prior to the letter's release. "I don't think that changes."
Definite Opportunity
Land & Buildings said it didn't brief MGM Resorts before releasing its latest letter.
MGM Resorts advanced 4.1 percent to $18.30 at 9:44 a.m. on Tuesday, after rising as high as $18.43. Through Monday, the shares were down 18 percent this year.
The recent declines may reflect concern that a divestiture will depress the stock, or the ongoing plunge in gambling in the Chinese enclave of Macau, where MGM Resorts generates a third of its revenue.
"There's definitely an opportunity here," said Chris Jones, an analyst with Union Gaming who recommends buying the shares. "Without Tracinda's support they are much more vulnerable."
In May, the company fought off an attempt by Litt to elect four nominees to its board. Litt dropped his effort after failing to win the support of some of MGM Resorts' largest shareholders, including Kerkorian.
The casino company's investors have changed since Land & Buildings began its campaign, Litt said in his letter. The sale of Kerkorian's shares would remove an obstacle to forming a real estate investment trust, he said. Ownership of REITs is capped at 10 percent per investor.
Moving some or all of the Las Vegas-based company's casinos into a real estate investment trust could boost MGM Resorts stock because REITs don't pay federal income tax, passing earnings directly to investors instead.
Restructuring Options
Litt, who also argues for asset sales including disposition of the 51-percent owned Chinese subsidiary, said JPMorgan Chase & Co., Bank of America Corp. and Evercore Partners Inc. have been retained by the casino operator to work on restructuring options. The company could also merge with Wynn Resorts Ltd., he said. MGM Resorts has said only that it's working with Evercore and other advisers to evaluate its options.
MGM Resorts' chief problem, analysts and investors said, is debt, which stands at $14.6 billion. The company would be wise to sell some noncore assets to cut borrowings, according to Jeffrey Susman, a senior investment analyst at Denver-based Cambiar Investors LLC, which owns 5.7 million shares.
He suggests selling the Mirage Hotel & Casino on the Strip, one of the company's middle-market resorts, or the Crystals mall at MGM Resorts' CityCenter property down the street. The company sold Treasure Island Hotel & Casino for $775 million in 2008, during the financial crisis. Mirage is next door.
Crystals Mall
MGM Resorts put Crystals up for sale two years ago but didn't like the offers it got. The company is tearing down the unfinished Harmon Hotel next door and has resolved litigation with the contractor, moves that could make the mall more attractive to buyers, Murren said on a May 4 conference call. The mall is worth "easily well over" $1 billion, he said.
"I think it's quite possible to sell either one or both," Susman said.
MGM Resorts has other options, including consolidating the 50 percent-owned CityCenter into the wider operation, said Jones at Union Gaming. The company could also acquire the publicly traded shares of MGM China, the Macau subsidiary, which is less leveraged than the parent and has stronger growth prospects, he said.
"Long-term that would be a fantastic idea," Jones said.
Jones figures consolidating CityCenter could add at least $3.15 to the company's stock price. A spinoff of some regional assets into a REIT could add $3 more. His price target is $26.
'Orderly' Sale
Kerkorian's will calls for the "orderly disposition" of the shares, so his executor, MGM board member Anthony Mandekic, isn't under immediate pressure to act. One potential deadline could be nine months from now, when estate taxes are typically due, according to David Stoll, an attorney with Milbank, Tweed, Hadley & McCloy in New York.
MGM Resorts hasn't dismissed the REIT option. The company has said its big Las Vegas resorts require a lot of capital, which might be complicated by having its real estate under separate ownership.
"There's a lot of strategic complexity to that," said Dan Wasiolek, an analyst at Morningstar Inc. in Chicago. "What makes the most sense is to sell off some assets."
Before it's here, it's on the Bloomberg Terminal.
LEARN MORE