What If Joe Biden Joined the Presidential Race Today?
The vice president's recent poll standings offer a sense of what kind of interest he could drive in a hypothetical campaign.
By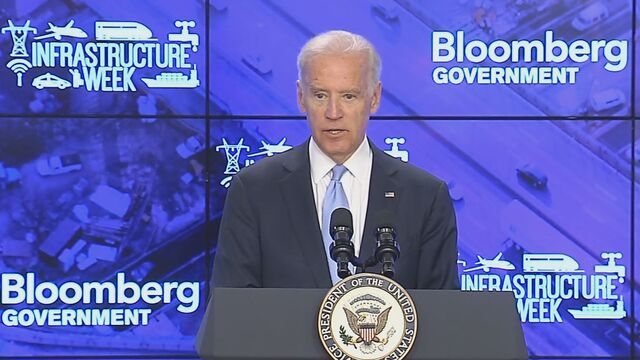 People are once again talking about Vice President Joe Biden running for president, so where does he stand in the polls? 
The Wall Street Journal on Monday reignited chatter with a story about the Biden's family's support for a 2016 bid. Among those in favor was Biden's son Beau, who died last month, the Journal reported, citing people familiar with the matter. The hypothetical raises questions about how much and how quickly Biden could catch up to former Secretary of State Hillary Clinton, the Democratic primary front-runner—and whether he could cut into Vermont Senator Bernie Sanders' progress.
Iowa
Biden came in third in a Morning Consult poll from May and June, with 9 percent. Clinton garnered 54 percent in that poll and Sanders 12 percent. As as second choice, Biden led with 22 percent. According to HuffPost Pollster, that's the most recent nonpartisan Iowa poll. In Bloomberg's May Iowa poll, the second most recent that included him, 8 percent of respondents chose Biden as a first choice and 31 percent as a second choice. In May, Biden placed third in Quinnipiac University's Iowa poll, with 11 percent of the vote, up from 7 percent in the previous poll from February. Clinton took 60 percent and Sanders took 15 percent. In that poll, Biden was the leading second choice, taking 33 percent. 

Biden was not included in Bloomberg's most recent Iowa poll from earlier this month. 
New Hampshire
In New Hampshire, Biden came in third in a June poll by the University of New Hampshire, WMUR, and CNN, with 8 percent of those polled, up from 2 percent in the last poll by the same organizations in May. In the most recent poll, Clinton took 43 percent and Sanders 35 percent. Biden was the second choice of 20 percent in the June poll. 
In a June Suffolk poll, Biden got 7 percent, while Clinton got 41 percent and Sanders got 31 percent. Twenty-one percent of those polled selected Biden as their second choice. The UNH and Suffolk polls were the two most recent on Huffpost Pollster that included Biden.

Biden wasn't included in Bloomberg's most recent New Hampshire poll earlier this month. In the May New Hampshire poll, 5 percent of respondents chose Biden. In the May Iowa poll, 8 percent did. 
Nationally
The most recent national poll, from Fox News in June, had Biden in third place with 11 percent. In that poll, Clinton had 61 percent and Sanders 15 percent. Biden tied for second place with Sanders, each with 12 percent, in a June national poll by Monmouth University. In that poll, Clinton took first place with 57 percent.