business
Tsipras Says European Leaders Won't Dare Kick Greece Out of Euro
Marcus Bensasson and Christos Ziotis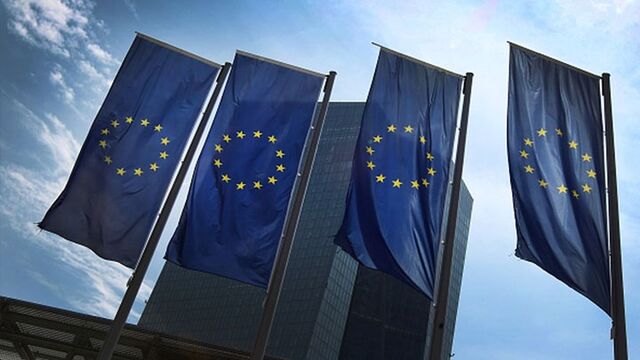 Greek Prime Minister Alexis Tsipras said European leaders don't have the nerve to throw his country out of the euro, striking a defiant tone just hours after imposing capital controls on a country in economic freefall.
As Greeks come to terms with a new reality that's trapped their money inside the country's banks, 12,000 people gathered in the central Syntagma Square with banners that read "Our lives do not belong to the creditors." Tsipras, who passed by them en route to a televised interview, said the cost to the 19-nation bloc of Greece leaving would be "enormous."
After blindsiding negotiators with the announcement of a July 5 referendum on the European Union's aid proposal, Tsipras has plunged Greece into political uncertainty and economic turmoil with a series of emergency steps to prevent Greece's financial system from unraveling.
"The referendum will give us a stronger negotiating position when the talks resume," he said on Twitter. "The higher the participation & numbers of people voting ''NO'' the stronger our position will be."
With Greece in lockdown mode and banks closed, Tsipras blamed everyone but his government for bringing the country to the brink of financial paralysis.
On Monday, European equities sank, with the Stoxx Europe 600 Index down 4.2 percent while bond yields jumped in Italy, Spain and Portugal.
"The institutions were not interested in finding common ground, but rather to impose extreme measures," Tsipras said on this Twitter account, citing passages from his television interview with ERT TV.
Neither German Chancellor Angela Merkel nor French President Francois Hollande, the heads of the two biggest economies in the euro, have given any inkling of concessions.
European Commission head Jean-Claude Juncker said the "whole planet" would view a "no" vote as Greece turning its back on Europe.
"The Greek government's behavior has been beyond belief," German Finance Minister Wolfgang Schaeuble said in ARD television interview. "It won't be able to destroy Europe. Europe is stable and Europe is standing together."
Before it's here, it's on the Bloomberg Terminal.
LEARN MORE