business
Greece Shuts Banks to Avert Collapse After ECB Freezes Support
Christos Ziotis and Paul Tugwell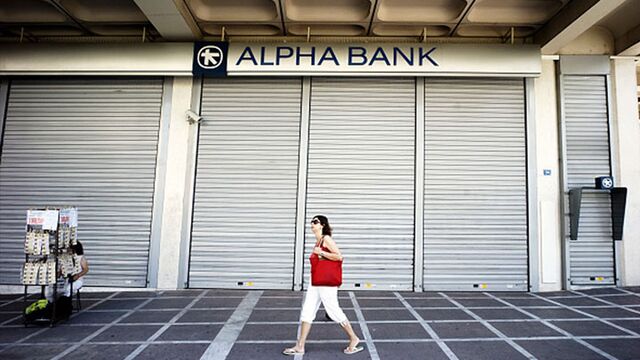 Greece will shut its banks Monday to avert a financial collapse after the European Central Bank froze emergency loans to the nation's lenders.
Piraeus Bank SA Chief Executive Officer Anthimos Thomopoulos disclosed the decision to reporters after a meeting of the government's financial-stability panel on Sunday.
As he left the same session, Finance Minister Yanis Varoufakis said an announcement would be made after a Cabinet meeting due to start imminently in Athens.
Banks will remain shut until at least after a July 5 referendum called by Prime Minister Alexis Tsipras on whether to accept austerity in exchange for a European bailout, Kathemerini newspaper reported, citing unnamed sources.
(Adds comment by Varoufakis. For more Greece news and data, see here.)
Before it's here, it's on the Bloomberg Terminal.
LEARN MORE