EU Offers Greek Voters 10-Point Plan on June 26 Bailout Offer
Rebecca Christie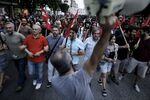 The European Commission offered Greek voters a 10-point plan for bailout requirements on Sunday, urging Greece to stay in the euro area.
The list reflects the state of play as of 8 p.m. on June 26 and was never finished because negotiations broke down when Prime Minister Alexis Tsipras announced on Friday he would seek a referendum. It's being published now "in the interest of transparency and for the information of the Greek people," Commission President Jean-Claude Juncker said on Twitter.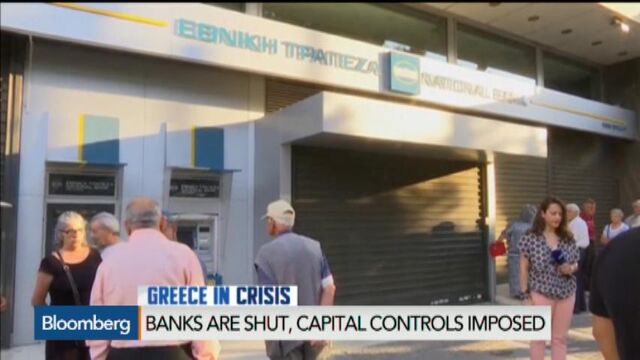 Juncker will hold a news conference in Brussels at 12:45 p.m. on Monday, the commission said. The list of measures was never finished or presented to euro-area finance ministers alongside an "outline of a comprehensive deal" because of "the unilateral decision of the Greek authorities to abandon the process," the European Union's executive arm said.
The plans, published in English and in the process of being translated into Greek, were endorsed by the European Central Bank and the International Monetary Fund, the commission said. The commission said the plans take into account Greek proposals from June 8, June 14, June 22 and June 25, as well as subsequent political and technical talks.
The Greek government hasn't been informed of any change in the creditors' proposals after June 25 if there has been one, a Greek government official said in an e-mailed statement.
IMF Managing Director Christine Lagarde said she briefed the IMF board on the state of play.
"I shared my disappointment and underscored our commitment to continue to engage with the Greek authorities," Lagarde said in a statement. "I welcome the statements of the Eurogroup and the European Central Bank to make full use of all available instruments to preserve the integrity and stability of the euro area."
Sales tax, pensions and labor market reforms are among the measures spelled out in the creditor offer. The plan calls for Greek authorities to "recognize that the pension system is unsustainable and needs fundamental reforms," to fully implement a 2010 pension law and to start introducing cuts from 2015.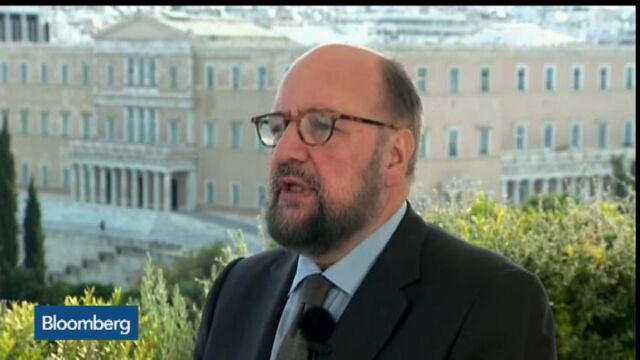 Public wages, tax collection and corporate taxation were also included. The measures are in a list of "prior actions" which Greece would need to pledge, in order to stay in the bailout program and get further aid disbursements.
"To those who wonder what's next: one, Greece should stay in euro; two, the door is still open for negotiations on latest EU commission proposals," European Economic Affairs Commissioner Pierre Moscovici said in a Twitter message.
Other measures in the bailout proposals are:
* Targets for a primary surplus, as a percentage of gross domestic product, "1, 2, 3, and 3.5 percent of GDP in 2015, 2016, 2017 and 2018" * Value-added tax changes that would take effect as of July 1, 2015, intended to bring a net revenue gain of 1 percent of GDP on an annual basis * This would:
** unify VAT rates at a standard 23 percent rate, which will include restaurants and catering
** include a reduced 13 percent rate for basic food, energy, hotels, and water (excluding sewage)
** also include a "super-reduced rate" of 6 percent for drugs, books, and theater
** streamline exemptions to broaden the base and raise the tax on insurance
** eliminate discounts, including on islands * Pension-system changes that would yield "estimated permanent savings of one quarter to one half percent of GDP in 2015 and 1 percent of GDP on a full year basis in 2016" * Commitment to legislation to discourage early retirement * Raising corporate tax rate from 26 percent to 28 percent * Introducing a tax on television advertisements * Extending tax increases on luxury vessels * Adopt changes to insolvency laws * Changes to the "uniform wage grid" for public administration
Read this next:
Before it's here, it's on the Bloomberg Terminal.
LEARN MORE