Never Mind Greece, Euro Seen Driven Toward Parity by ECB Policy
Chikako Mogi and Kazumi Miura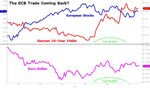 If Greece is forced to default, sell the euro. If Greece reaches a deal with its creditors, sell the euro.
That's the message from strategists including Barclays Plc and Bank of Tokyo-Mitsubishi UFJ Ltd., who say what matters for the currency is the European Central Bank's bond purchases.
The ECB has said it will keep its 1.1 trillion-euro ($1.2 trillion) quantitative-easing program until at least September 2016, lowering bond yields in the region, while boosting stocks. The single currency is the worst performer this year after the New Zealand dollar among 10 developed-nation currencies, according to data compiled by Bloomberg.
"The ECB will be the key and bigger driver for the euro," said Mitul Kotecha, head of Asia Pacific foreign-exchange strategy at Barclays in Singapore. "The ECB continuing to be aggressive through to September will continue to pressure the euro lower."
He said he expects the euro to test parity in the third quarter.
The euro surged 9.6 percent from its low on March 16 to its high on May 15 as a pick-up in economic growth stoked speculation the ECB will shut down QE before its projected end date. The currency has fallen 2.6 percent since then to $1.1174 as of 4:05 p.m. in New York.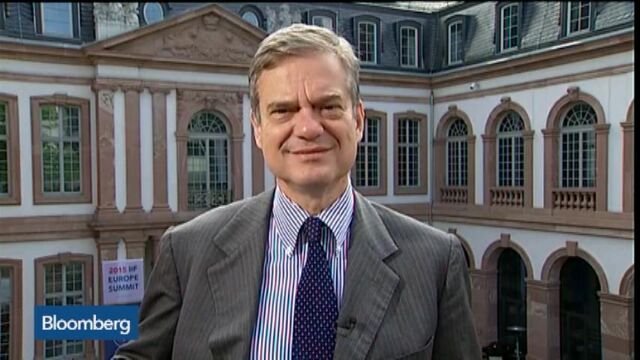 Greece Watch
The euro weakened Friday amid wrangling over a deal to avert a Greek default. The nation's creditors offered to unlock as much as 15.5 billion euros of aid before Greek Prime Minister Alexis Tsipras said he won't accept blackmail.
Such rhetoric is a distraction. The euro will again be exposed to the "ECB trade," whereby strong easing compresses bond yields and weighs on the single currency amid widening interest rate differentials, said Yasuaki Amatatsu, an analyst at Bank of Tokyo-Mitsubishi.
"Market focus is shifting from Greece to European-U.S. yield differentials," Amatatsu said. He said he sees the euro testing $1.05-$1.06 as early as July.
The shared currency will weaken about 6 percent to $1.05 by year-end, according to the median forecast of analysts surveyed by Bloomberg News.