Five Things Everyone Will Be Talking About Today
It's a busy end to the week, and we have a busy weekend ahead
By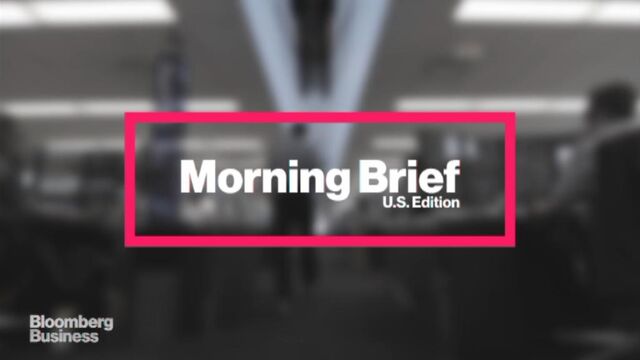 Chinese stocks get clobbered, Euro area lending grows and Tesco does less badly than expected. Here are some of the things leading market conversations today.
Chinese stocks take a beating
Chinese stocks plunged by the most in five months in Friday's session with the Shanghai Composite Index dropping by 7.4 percent and the Shenzhen Composite Index falling 7.9 percent at the close. The rout was led by technology and smaller companies, bringing the fall in the Shenzhen index to 20 percent from its peak earlier this month.
Euro area bank lending
Data released this morning by the European Central Bank shows that bank lending in the currency union grew by 0.5 percent in May from a year earlier, the most since February 2012. The ECB has been trying to stimulate lending growth through TLTRO lending program which has handed out €384 billion to banks since it started last year.
Sell the euro
If Greece defaults, sell the euro. If Greece agrees to a program, sell the euro. Strategists including Barclays Plc and Bank of Tokyo-Mitsubishi UFJ Ltd. say the ECB's €1.1 trillion quantitative easing policy will inevitably drive the euro lower. According to the median forecast of analysts surveyed by Bloomberg News, the euro will weaken to $1.05 by year-end.
Tesco beats expectations
Share in U.K. retailer Tesco were up over 4 percent at one stage this morning as the company reported its smallest quarterly sales decline in at least a year. Sales at U.K. stores fell 1.3 percent, beating the previous quarters 1.7 percent decline and well ahead of the 2 percent drop expected by analysts surveyed by Bloomberg. In the conference call following the results, Tesco CEO Dave Lewis refused to be drawn on speculation about possible disposals.
Greece
We are heading into a decisive weekend for Greece with talks on Saturday at the Eurogroup looking like a last chance for agreement ahead of the expiration of the current Greek bailout deal on June 30. Differences remain between the two sides and if they are not bridged, then Greece is likely to see capital controls introduced before too long.
What we've been reading
Here's what caught our eye over the past 24 hrs.