Saving San Francisco's Landmark Businesses
Lawmakers want to give grants to historic venues and their landlords
By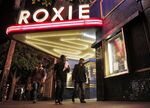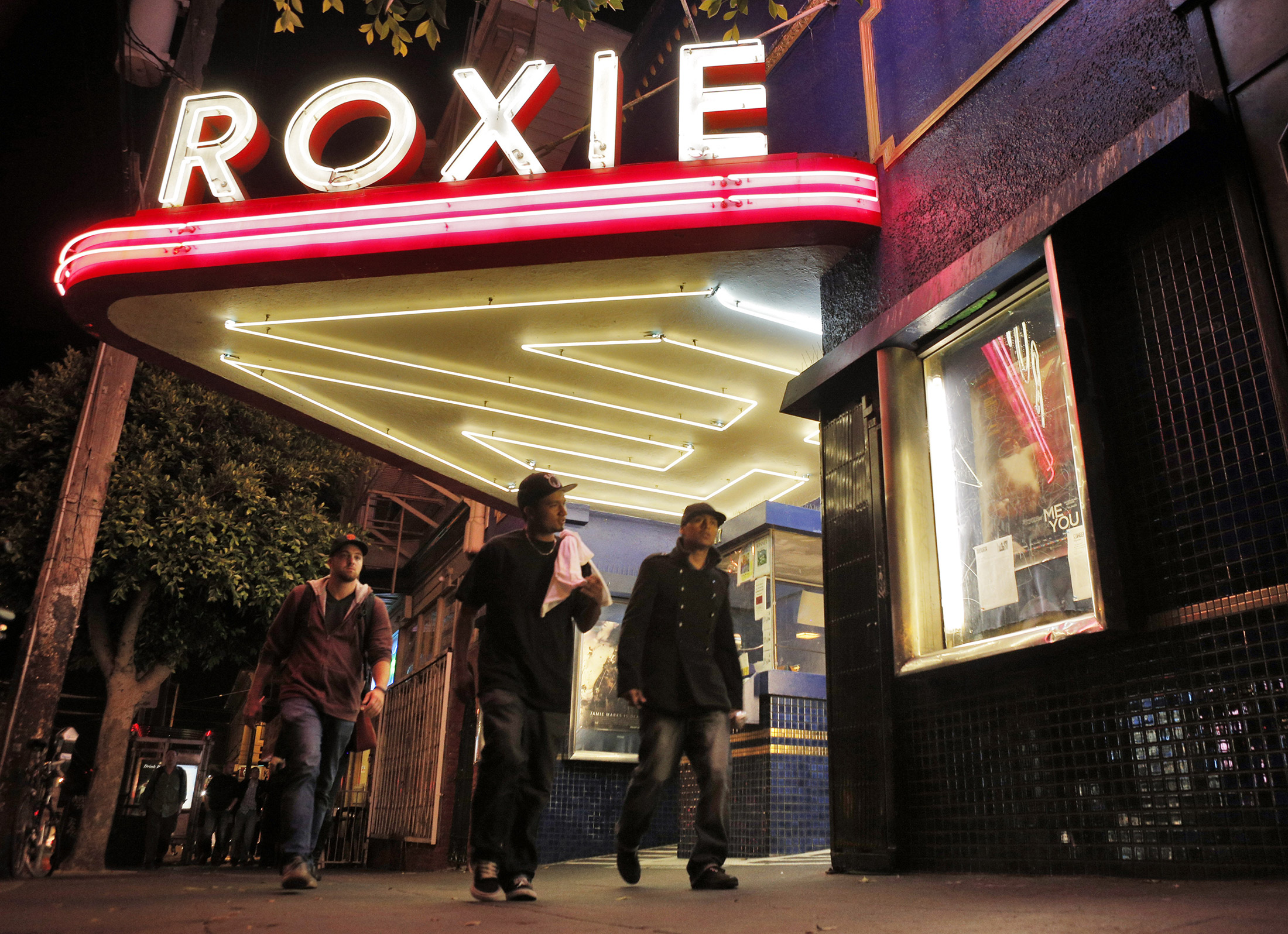 Sam's Grill & Seafood Restaurant got its start as an oyster stall on a San Francisco pier in 1867, on the heels of the Gold Rush. But will it survive the technology boom? Managing partner Peter Quartaroli says he worries the eatery will be forced to move if his rent goes up when his lease expires in 2017. The Financial District restaurant is a relic, with a row of private, curtain-draped booths and walls lined with 115 hat hooks, one for each patron. "There's something about the longevity of businesses that helps establish an identity in the city," Quartaroli says. "And 148 years later, we're still standing, and I think it's important to keep that history."
The city is trying to preserve that legacy. San Francisco lawmakers are placing a measure on the November ballot that would treat decades-old haunts such as Sam's as landmarks to help save them from runaway commercial rents and evictions. "Because of what's happening with the real estate market in San Francisco, a lot of businesses that have been successful are struggling to stay," says David Campos, a member of the city's Board of Supervisors who drafted the proposal. If approved by voters, Campos's measure would establish a Legacy Business Historic Preservation Fund, which would get $3 million annually to distribute grants of as much as $50,000 a year to qualifying businesses; it would also give as much as $22,500 a year to landlords who extend leases of at least 10 years to those tenants.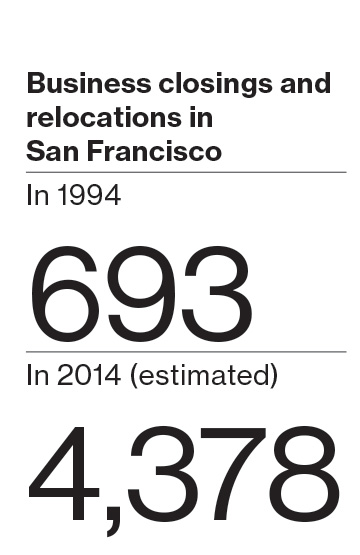 An estimated 4,378 businesses closed or moved in 2014, compared with 693 in 1994, according to an October report by the city's Budget and Legislative Analyst. "There is an emerging anxiety given the rate of change that has occurred in San Francisco in recent years to do what we can to ensure that these places that really define San Francisco—its character and its soul—can remain in business," says Mike Buhler, executive director of San Francisco Heritage, an historic preservation group.
The ballot measure builds on legislation approved in March that sets up a Legacy Business Registry. Those businesses must be at least 30 years old, secure a nomination from one of the 11 supervisors or the mayor, show they've influenced the history of their neighborhood, and agree to maintain their character. The registry will accept 300 businesses a year. Membership would be a prerequisite for receiving grants from the proposed fund.
Other cities, including Rome and Paris, have protections in place for historic businesses, but San Francisco would be the first in the U.S. to develop a program that gives legacy designations and helps fund operations, says Anthony Veerkamp, field director at the National Trust for Historic Preservation. According to a poll by David Binder Research, 67 percent of city residents surveyed support creating the fund.
Small property owners with a single legacy tenant will be the most inclined to take part in the San Francisco program, says Ken Cleaveland, vice president for public policy at the Building Owners and Managers Association of San Francisco. He says the 10-year lease requirement could be a deterrent though, given the city's volatile real estate market. Most San Francisco leases are three to five years in length.
While rent control laws shield many San Francisco apartments from pricey rent hikes, no such laws exist for retailers. Retail rents in downtown San Francisco in the first quarter rose 60 percent, to an average of $68.73 per square foot, from $42.93 in the same quarter five years ago, according to CBRE Group.
Isabel Fondevila, director of the Roxie Theater, says she plans to apply for the program. The Roxie, a fixture in the Mission District since 1909, now showcases independent films and documentaries. The funding, she says, "can shift the conversation between the landlords and the tenants from one of opposition to one of partnership, and that's something that the city needs urgently." In lease negotiations this year, the Roxie's landlord wanted to more than double the rent; the theater was able to secure a three-year extension with an 8 percent increase, thanks to a clause in the agreement requiring the rent to be comparable with that of properties with similar uses, Fondevila says.
Among the recent casualties of the tech boom is the Elbo Room, a music venue and bar in the Mission. It will be demolished to make room for condominiums after its lease expires in October. "It's a bummer. There's nothing we can do," says Matt Shapiro, co-owner of the business, which opened in 1991. Property owners "are looking to reap the benefits of the housing market in San Francisco right now."
The bottom line: A ballot measure would create a $3 million preservation fund to aid businesses that give San Francisco its character.
Before it's here, it's on the Bloomberg Terminal.
LEARN MORE