Barry Diller's IAC Plans IPO of Match.com Dating Businesses
Alex Barinka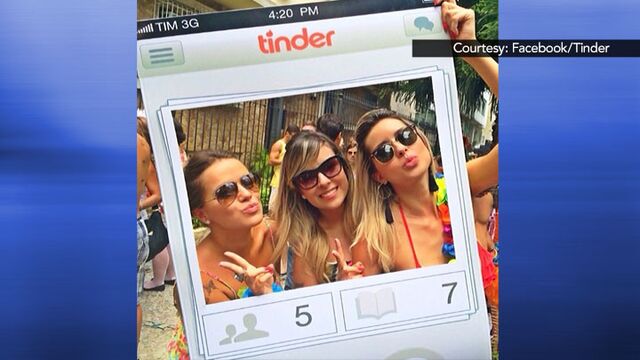 IAC/InterActiveCorp plans an initial public offering of its Match.com unit, a move telegraphed about 18 months ago when Barry Diller combined all of his dating services into a separate business.
The board has approved the IPO, the New York-based company said Thursday. Match Group will sell less than 20 percent of its common stock in the transaction, expected to complete in the fourth quarter. IAC shares rose 5.1 percent to the highest closing price in at least 22 years.
IAC also named Joey Levin, the former head of its search and applications business -- its largest division -- as its new chief executive officer. The company has had no CEO since the December 2013 combination of the Match.com services into a separate business. Instead, unit executives have been reporting directly to Diller.
Selling units to the public is a strategy that Diller has used several times before as he expanded and refocused his Internet empire over the years. IAC acquired full control of Match.com's former parent company, Ticketmaster, in 2003, and retained the dating site when it split off Ticketmaster five years later. IAC also spun off travel service Expedia Inc. in
2005.
IAC "has a long track record of creating value through acquisitions and at this point we suspect the cash would be used to continue this strategy," John Blackledge, an analyst at Cowen and Co., wrote in a note.
Match Group is worth $6 billion or more, implying the company should be able to raise $600 million to $1.2 billion if 10 percent to 20 percent of the business is sold to the public, Blackledge estimates. The analyst said that IAC itself is undervalued and pegged it at as much as $115 a share, or about $8.8 billion in market capitalization.
IAC's shares rose to $81.19 at the close in New York.
Dating Businesses
Besides Match.com, the Match Group includes businesses like OKCupid, HowAboutWe, and the dating app Tinder -- where love-seekers swipe their smartphone screens to match up with other users. IAC has been working on making money out of the popular Tinder with a premium service that includes the ability to undo swipes indicating interest in a potential partner or not.
What's left within IAC is a mix of Internet businesses that Diller has conglomerated over the years.
The biggest is the search and applications unit, including websites like Ask.com, About.com and Dictionary.com, that has struggled to find sales growth. The e-commerce unit has brands like HomeAdvisor and ShoeBuy.
Vimeo, the video streaming site nestled within IAC's media business, has tried to bolster its catalog of feature-length movies and TV series for the more than 160 million viewers it has per month.
Greg Blatt will remain chairman of IAC, and Sam Yagan CEO of Match Group.
(An earlier version of this story corrected the spelling of Barry Diller's name in first paragraph.)
Before it's here, it's on the Bloomberg Terminal.
LEARN MORE