Barclays Released Its Outlook for the Rest of 2015, and It's not Good for U.S. Stocks
Here's what Barclays likes instead
By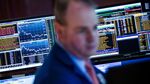 Sorry, S&P 500, you're just not going to have that great of a year. With a mere two percent gain year-to-date, analysts at Barclays don't think things are about to heat up in the second half of 2015. 
In its new Global Outlook released early this morning, the team of analysts led by Larry Kantor believe (slightly) higher returns lie elsewhere. 
We forecast a modest 4% gain for global equities between now and the end of the year. Within that, we see a flat US market but better prospects in non-US ones...We see the market continuing to oscillate around the 2100 level for the S&P 500, as slowing EPS growth and prospects for higher interest rates combine with a full valuation.
Here's a chart of the S&P 500 showing the range-bound trading Barclays is referencing.

So where then can investors find bigger returns? Kantor and his team have set their sights on European equities, where they have upped their allocation along with Emerging Market and Japanese stocks.  
The reason they favor Europe and emerging markets is this: the ECB has accelerated monetary growth and Barclays believes it's having a real impact that should boost economic growth in the region, while valuations in emerging markets are attractive after underperforming global equities for the past few years. 
Its sector weightings are also skewed to those likely to benefit from a pickup in growth. The analysts like Financials, Consumer Discretionary, Materials, and Industrials while giving Healthcare and Consumer Staples lower rankings in their portfolio. 
* An earlier version of this article mistakenly referred to Barclays as Barclay's