An 82-Year-Old Is Bullying Greece's Global Creditors
Tom Mackenzie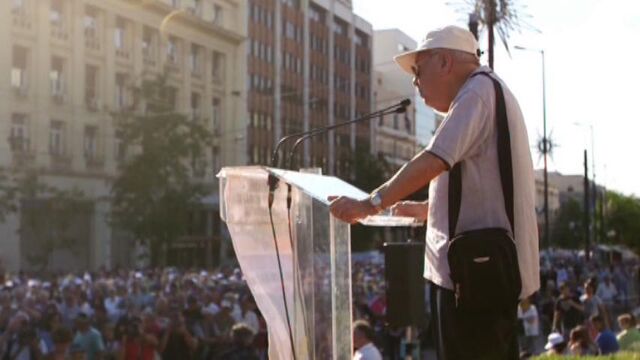 Shoulders hunched and taking slow, deliberate steps, Panagiotis Vavougios is far from imposing. But this 82-year-old is now a player in the country's showdown with global creditors.
He's the head of Greece's 200,000-strong public sector pensions union, which is leading the fight against European Union demands for pension cuts of almost 2 billion euros ($2.2 billion).
At a protest in central Athens this week, thousands of retirees - brandishing banners and waving Che Guevara flags - marched to the prime minister's residence near Parliament to press their demands.
Leading from the front was Panagiotis. He had started the rally with an impassioned speech. And a promise not to back down.
As Grandparents Protest, Millennials Push Ahead
If you believe the rhetoric, 18 to 25 year-olds in Greece are more likely to support a return to the drachma than their parents and grandparents. Some say this anti-euro sentiment sprouts from a desperation for change, from a demographic where at least one of every two people is out of work.
The surprising thing is that the number of young people wanting to keep the euro outnumber those who don't. Now they're starting to speak out.
Aris Spiliotopoulos and Theodoros Kalampokis are two students who form part of this increasingly vocal ''reclaim the euro'' movement. They feel European to the core and fear their government's negotiating tactics with Brussels have poisoned relations with the country's neighbors, putting their future at risk. Here is their story.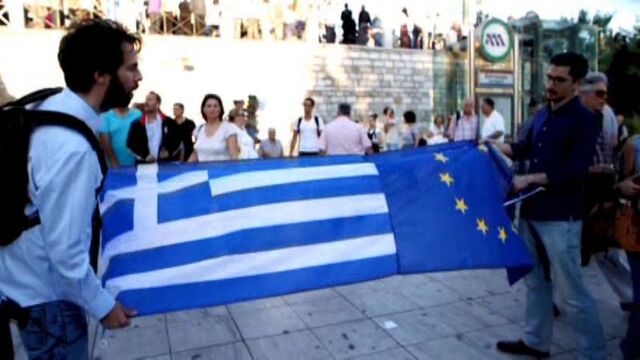 Read this next: