Poll: Caitlyn Jenner's Transition Did Not Change Many Minds
A new Quinnipiac University poll shows that acceptance of transgender people will take time.
By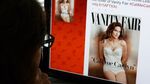 Swing state voters are lukewarm on reality star Caitlyn Jenner's transition from male to female, according to a Quinnipiac University poll out Wednesday.
Though more respondents in Florida, Pennsylvania, and Ohio were accepting of Jenner than were not, it was not an overwhelming majority in any state. Also, most respondents said Jenner did not change their minds about transgender people, rather than giving them a more or less favorable impression. 
In Florida, 33 percent of those polled had a favorable impression of Jenner, and 29 percent had an unfavorable impression. In Ohio, that figure was 34 percent favorable, 32 percent unfavorable; and in Pennsylvania it was 35 percent favorable, 33 percent unfavorable. The margin of error in each state was between 2.6 and 2.9 percentage points, so each lead is enough to clear the margin of error, but close to being tied. 
More telling, perhaps, is that a large majority of respondents in each state said Jenner's transition did not change their minds one way or another on transgender people. In Florida, 79 percent said the transition didn't make them feel more or less accepting of transgender people. Eighty-one percent said the same in Ohio and 84 percent in Pennsylvania. 
Jenner, previously Bruce Jenner, is a former Olympic track runner who for eight years has appeared on the reality series Keeping Up With The Kardashians. The popular reality show brought in some two million total viewers for its season premier this  year, actually reflecting a dip, The Wrap reported. After months of media speculation, Jenner's much-anticipated interview with ABC's Diane Sawyer aired, in which Jenner said she was a transgender woman who intended to transition from male to female. The Wrap also noted that this season's Kardashians special on Caitlyn, called "About Bruce," generated a 40 percent ratings spike. Jenner said she wanted to try to use her profile to increase acceptance of trans people. Earlier this month, she appeared on the cover of Vanity Fair, revealing for the first time her new identity in full and her new name, Caitlyn.
This poll shows that, while Jenner has certainly done much to raise the profile of trans issues in the united states, change in attitudes won't come immediately. 
The poll reached 1,335 people by phone in Florida, 1,376 in Ohio and 1,131 in Pennsylvania from June 4-13. The margin of error was plus or minus 2.7 percentage points in Florida, plus or minus 2.6 in Ohio and plus or minus 2.9 in Pennsylvania.