Copper Caps Biggest Two-Day Rally in Seven Weeks on China
Joe Deaux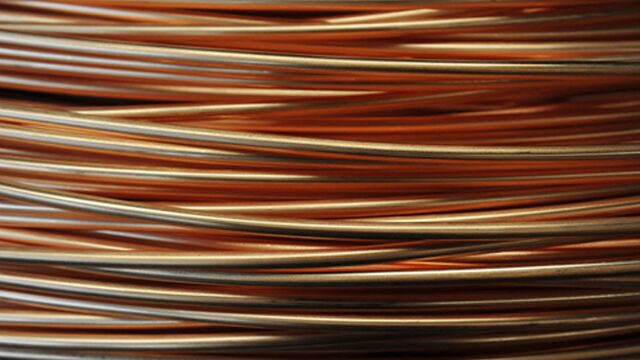 Copper futures capped the biggest two-day rally in seven weeks as the government took steps to expand credit in China, the world's top consumer of industrial metal.
China's cabinet moved to scrap a rule that caps lending by commercial banks at 75 percent of their deposits. Premier Li Keqiang is trying to reshape the banking industry as part of an effort to support long-term economic growth. On Tuesday, copper jumped 1.7 percent, the most since April 30.
"Within the context of China, more stimulus is being introduced," Michael Turek, the head of base metals at BGC Partners Inc. in New York, said in an e-mail. "That should impact metal prices positively."
Copper futures for September delivery rose 0.3 percent to settle at $2.624 a pound at 1:26 p.m. on the Comex in New York. In two days, the price has jumped 2.1 percent, the most since May 1.
Stockpiles tracked by exchanges in London, Shanghai and the U.S. fell for the sixth straight session. They have dropped 7.4 percent this month. China accounts for 40 percent of metal demand.
Copper for delivery in three months dropped 0.7 percent to $5,739 a metric ton ($2.60 a pound) on the London Metal Exchange. Lead, aluminum, zinc, nickel and tin also declined in London.