Watch Chris Christie's Approval Rating Free Fall in One Chart
"Bridgegate" and other allegations continue to weigh down the governor's approval rating.
By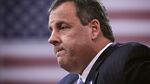 Gov. Chris Christie demonstrated his political strength in 2013, winning 60 percent of the vote and maintaining his strength in public opinion polls. That, however, didn't last long. His approval rating soon went into free fall as the "Bridgegate" investigation ramped up, along with other allegations, such as those made by the mayor of Hoboken on Hurricane Sandy funds.
Christie's approval rating is now at a record low 30 percent, which is six percent less than the lowest approval rating of his predecessor, Jon Corzine, according to the October 2009 edition of the Farleigh Dickinson University Public Mind Poll.

Christie may seem to be in a uniquely difficult position for a presidential run, but Wisconsin Governor Scott Walker's approval rating fell to just 41 percent in April, according to a Marquette University Law School Poll, and Louisiana Governor Bobby Jindal, who is announcing his 2016 decision on Wednesday, had an approval rating of 31 percent in April, according to a poll by Southern Media Research Group.
CORRECTION: In an earlier version of this story, the graph incorrectly described when the George Washington Bridge scandal broke in the national press.