Meet the Hilarious Comedian Now Impersonating Bernie Sanders
James Adomian, who previously nailed a dopey version of George W. Bush, has a surprisingly sympathetic—and absurdly funny—take on the Vermont senator running for president.
By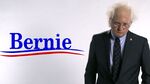 "Bernie Sanders" fixes his eyes on the camera and shares his pain. His presidential campaign is not getting taken as seriously as it deserves.
"Despite the fact that 80 percent of everyone agrees with me on 90 percent of everything," he says, "the corporate-controlled media says that I look like a train conductor with cotton candy hair, and I sound like a bullfrog with the personality of a library card."
To prove the media wrong, "Sanders" heads off on a tour of various extreme-fun settings. He skateboards. He moshes at an LMFAO concert (or the concert of a band that's as much LMFAO as he is "Bernie Sanders"). He drops acid. All of this to prove that he's not boring, by rattling off statistics in his brittle Brooklyn accent.
The Bernie Sanders in this Funny or Die video is not the Bernie Sanders who's serving his third term in the United States Senate. This Bernie Sanders is the latest interpretation of James Adomian, a 35-year old comedian who previously perfected a dopey version of George W. Bush and a realistically paranoid spin on Jesse Ventura. For a decade, Adomian has done for put-upon white male politicians what Wendy Carlos did for synthesizers. 
"I've always liked Bernie Sanders," says Adomian, who lives in Los Angeles. "I've always wanted to do a Bernie Sanders impression, but I didn't believe people were familiar enough with him to pull it off. And I've gone down the rabbit hole of doing impressions that not everybody gets. It's not fun. Sometimes, when you do Christopher Hitchens, the audience says, 'Who?' and you want to say, 'Don't you people read the news?' But I always wanted to do Sanders. When he ran for president, I just pounced on it. Ah-hah! Well, he's running–everyone has to know who he is."
Adomian had tried out the Sanders persona before, briefly, when performing in front of Washington, D.C. audiences that might have recognized it. Over the last month, as Sanders has campaigned for president, Adomian has taken "Bernie Sanders" onto other stages, and onto comedy podcasts. On May 18, "Sanders" walked onto Community creator Dan Harmon's podcast Harmontown, wearing a blazer, slacks, and vest that Adomian had cobbled together because he did not own a suit.
"I'm a presidential candidate that everyone agrees with on everything, but no one will vote for me," Adomian-as-Sanders said. "If one third of the two thirds that support my position were to vote for me, that would be one sixth of the population and I still would not win."
"So you think it would be tough—you don't think you're going to win?" asked Harmon.
"Look, I'm not here to talk about winning and losing," said the "candidate," wearing two white wigs on either side of his dome to simulate the Sanders hairstyle. "That's the problem with American capitalism. We've been too obsessed with the losers. That's how the middle $40 billion in the federal budget goes to the top 1 percent of the top 2 percent of the top, let's say, 17 percent of the country."
On the May 29 episode of "Sklarborough Country," Adomian had further refined the character. He was less self-deprecating, more wonkish; he'd spit out numbers and statistics faster than hosts Randy and Jason Sklar could process them. 
"Let's talk hard numbers," said Adomian-as-Sanders. "The top 10 percent of the top 12 percent controls over 40 percent out of the top 80 percent of all of the income that's enjoyed by the bottom 4 percent of the top 9 percent of the bottom 9 percent. That's the kind of numbers we're looking at. There was a time in this country, 1950, a family of four could afford a house for only $50,000. Now, for that same amount of money, $50,000, year on year, inflation adjusted–you can only afford a doorknob and turn it halfway."
The first version of "Bernie Sanders" was not unlike the lovable, obsessive losers Adomian had inhabited for years—Paul Giamatti, Orson Welles, Jesse Ventura. The former Minnesota governor and professional wrestler, who has spent his post-government years wading further and further into fever swamps, became a regular Adomian character. He would fill his voice with gravel, pace around the stage, and see if anyone was ready to go off the grid with him, or join the presidential campaign he was always five minutes away from starting. "I'd not necessarily take questions, but take everything back to either conspiracies or wrestling," says Adomian.
The Sanders impression is something else—something much more sympathetic. "If you look at not just me, but at anybody doing an impression, you can tell when the comedian is drawing blood and when they're not," says Adomian. "When I'm doing an impression this way, nobody's going to think I'm Bernie Sanders. They're going to see how I perceive him and how I choose to bring him to life. I like this guy. You're presumably going to see that. When he's doing interviews, he doesn't answer the question the way it's wanted. He doesn't get railroaded. He sort of corrects the interviewer. I love that. It's been a while since I had a character or an impression that was juicy enough to let me improvise like that."
Adomian wasn't too fond of the last character that let him improvise. In his mid-twenties, he got his first major national exposure for an immaculate impersonation of George W. Bush. Plenty of Bush mimics imitated the president's occasional word-mangling; Adomian blended that with a doppleganger physical imitation. "From 2004 to the end of his presidency, I'd go around at live shows and take questions from the audience," he recalls. "It was really fun. People loved it. If I didn't know the answer to something, he certainly wouldn't either. There was no way I'd be stumped."
Adomian brought out "George W. Bush" on TV (Mind of Mencia, MAD TV), at shows, even at the progressive blogger conference that's now called Netroots Nation. In 2008, Adomian provided the voice of Bush for the HBO drama about the 2000 Florida election, Recount. That same year, in Harold and Kumar Escape from Guantanamo Bay, Adomian played Bush as a simple, hard-partying stoner who retreats to his man cave with a bag of "Alabama kush" whenever Dick Cheney nears. Egged on by the titular potheads, Adomian's Bush got high, then called former President George H.W. Bush to declare his independence from the neocons. "Daddy," he said, "I don't need your friends to tell me what to do anymore!"
George W. Bush kicked open doors for Adomian, bringing him national audiences and regular work, establishing him as a peerless mimic. The only problem: George W. Bush was president. Most Bush imitators lost a vocation when Barack Obama became president. Adomian was happy to move on. 
"It's fun to be able to celebrate the positive aspects of life, as opposed to what it was like with George W. Bush," he says. "That was more like: Jesus Christ, does it have to be this much of a nightmare? I'd much rather live in a world where I get to make fun of things that are good and awesome. Hopefully, Bernie Sanders will go a long way."
Adomian's thinking syncs up perfectly with the thinking at Funny or Die. The eight-year old website tilts strongly and openly to the left. In 2010, it reunited the actors who'd played presidents on Saturday Night Live (with Jim Carrey taking the late Phil Hartman's role) for a video supporting the creation of the Consumer Finance Protection Bureau. Last year, it produced an episode of Zach Galifianakis and Scott Aukerman's nihilistic interview show "Between Two Ferns," where President Obama traded insults and promoted the Affordable Care Act's enrollment period. 
Funny or Die's bet was that comedy could be earnest, and could side with a politician, without sacrificing laughs. Adomian's "Bernie Sanders" is working in the same space. The portrayal of Sanders as a lovable, numbers-obsessed square is not far from the image that's getting thousands of progressives to turn out for the candidate's speeches. When asked if he'd play "Sanders" to raise money for the campaign, Adomian considered it.
"I guess I'd have to research campaign finance laws, which would be a hassle," he said. "I don't know if Citizens United prevents me from working for a campaign–I'm not a corporation, maybe there are more rules for a real person. But I'm open to it. I am prepared, by the way, to continue doing a Bernie Sanders impression should he win the presidency."