This Man Made $2.3 Billion on Monday
Amancio Ortega's one-day rise beat the combined gain of the world's 10 richest people
By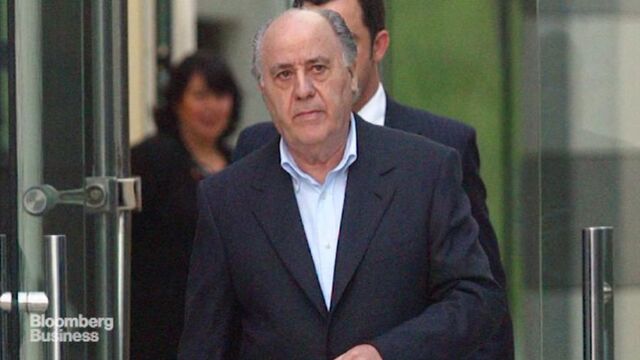 Amancio Ortega added $2.3 billion to his fortune on Monday, as shares in Inditex, the Zara owner and world's largest clothing retailer, rose 3.9 percent. The Spanish billionaire's gain was $500 million more than the combined increase recorded by everyone else among the world's 10 richest people tracked by the Bloomberg Billionaires Index.

The rise caps a surging performance for Ortega in the first half of this year. His fortune has risen $11 billion, to $72 billion, an 18 percent rise, compared to the slight decline in the fortunes of Bill Gates, the world's richest man, and Warren Buffett, the third-wealthiest person on earth. While Ortega still trails Gates's $86 billion net worth, Ortega's fortune has increased 80 percent in the past three years—double the growth rate of the Microsoft co-founder.

Research for the post is derived from Bloomberg Billionaires Index data. Get the latest intelligence about the world's biggest fortunes on Twitter @bbgbillionaires.