BlackBerry's Software Growth Takes Hold as Smartphone Sales Fall
Gerrit De Vynck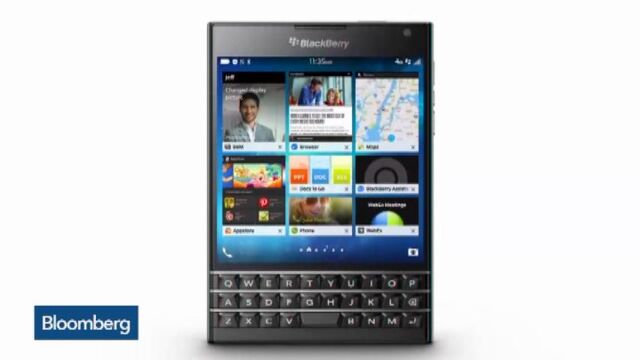 BlackBerry Ltd.'s renewed focus on software is beginning to take hold even as smartphone sales keep falling.
The first-quarter loss excluding certain items narrowed to 5 cents a share in the period that ended May 30 from 11 cents a year earlier, the Waterloo, Ontario-based company said Tuesday in a statement. Analysts predicted a loss of 4 cents, the average of analysts' estimates compiled by Bloomberg.
The results showed that Chief Executive Officer John Chen is moving the company closer to his goal of doubling yearly software revenue to $500 million by March 2016. Software revenue soared 153 percent to $137 million last quarter. Still, the company has a long way to go before businesses like security-focused software make up for the slump in smartphone sales. BlackBerry, which sold just 1.1 million devices last quarter, has partnered with manufacturers to cut costs and try to turn the shrinking handset unit back to profit.
"Given the company's objective, they're making really good progress because the report card is software sales," said John Butler, an analyst at Bloomberg Intelligence. "BlackBerry has a long history in security, and the software behind that, and they're really leveraging that reputation."
The shares fell 1.7 percent to $9.04 at 9:53 a.m. New York time. They had declined 16 percent this year through Monday, while the Nasdaq composite Index gained 8.8 percent.
BlackBerry has bought three security-focused software companies since July to help reduce its reliance on handsets.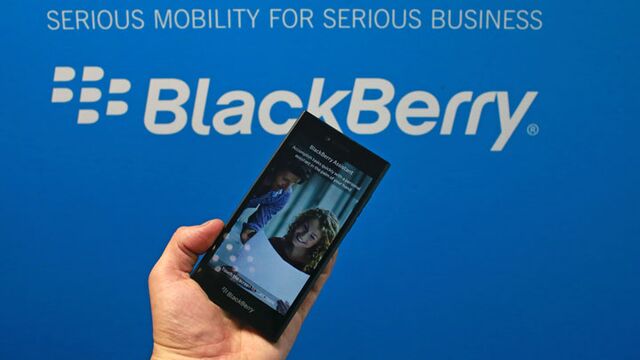 Smartphone revenue fell to about $263 million from $379 million a year earlier. It was the first full quarter where its new keyboard-equipped Classic phone was available, and yet handset shipments dropped to the lowest since 2007, according to data compiled by Bloomberg
BlackBerry, which used to dominate the world of mobile business, has seen its share of the global smartphone market slip to less than 1 percent after rivals like Apple Inc. and Samsung Electronics Co. came in. The Canadian company has since narrowed the target audience for its phones to financial professionals and government workers who demand a rigorous level of security.
In addition to an existing partnership with Foxconn Technology Group, BlackBerry entered into joint development and manufacturing agreements with Wistron Corp. and Compal Electronics Inc. to help reduce costs to make devices.
""While there's a lot of work to be done still in the next four to six quarters, as we kind of entered into the second phase of our turnaround, we are definitely on solid financial footing," Chen said on a conference call.
Read this next: