As Athens Boils and Banks Teeter, the Party Goes On in Mykonos
Tom Mackenzie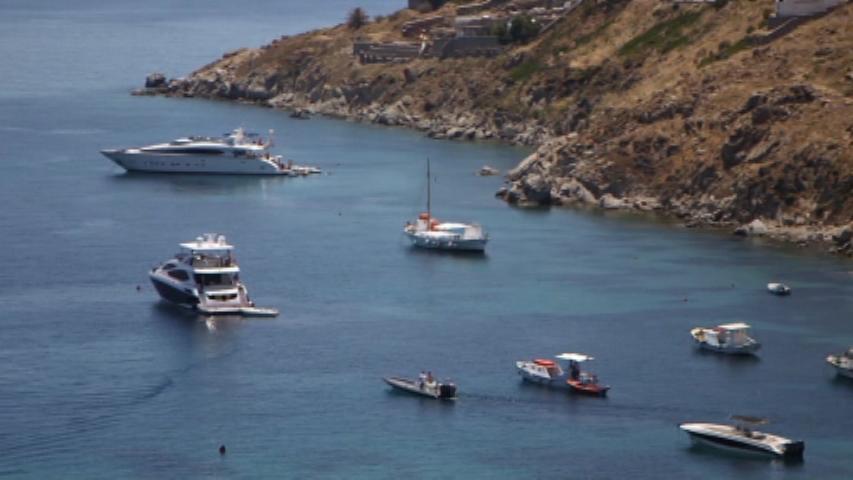 After spending six days in Athens, arriving in Mykonos feels like entering another world. It's only about 100 miles from the Greek capital, but the ''island of the winds'' could be another country, divorced from the nation's economic woes.
The bars, clubs and restaurants are busy, and it's only June. August is when the island peaks, as Greek holidaymakers flock here to join the Brits, Americans and Russians.
Mykonos is not about austerity. The hotels are among the most expensive in Europe, and a good night is measured in empty champagne bottles, stacked in piles. One three-liter bottle of Armand De Brignac champagne can set you back 12,000 euros ($13,500).
The bar manager at Nammos, the island's most exclusive beach resort, says business is booming. On an average night, he sells 300 to 400 bottles of champagne, much of it shipped out to the yachts that line the harbor. And the Greek elite, he says, just keep coming.
Read this next: