Why Carly Fiorina Is a Big Fan of Gloria Steinem
The lone woman running for the Republican presidential nomination tells "With All Due Respect" about her feminist heroes.
By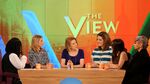 Carly Fiorina, the lone woman running for the Republican presidential nomination in a crowded field of contenders, is trying to redefine feminism for the right.
"A feminist is a woman who lives the life she chooses," Fiorina said last Thursday in Washington, D.C., at the Competitive Enterprise Institute's "Bourbon and BBQ Bash." During her speech on "the state of women in America," she argued that conservative policies are better equipped to help lift women than liberal ones.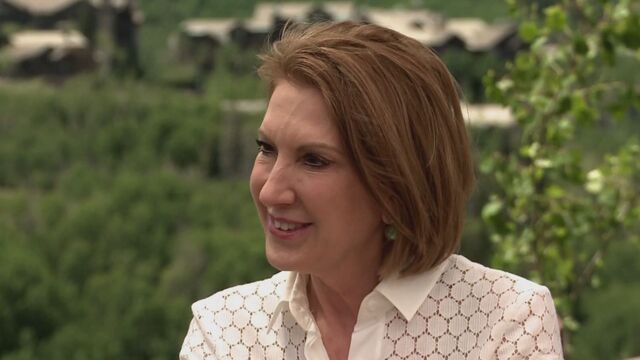 In an interview with Mark Halperin of Bloomberg's "With All Due Respect," when asked to name specific women in American history whom she would cite as heroes, Fiorina said, "Well, gee, Susan B. Anthony, Gloria Steinem—they're all heroes in their own way, because when someone challenges the status quo, that's heroic, even if I don't always agree with them."
She continued, "But I think what's happened is that that heroism—to challenge the status quo and to stand up and say, you know, women are equal to men and so we should have the same opportunities as men—what's happened is, that's turned into a political ideology. And that political ideology is very specific.
"And so when women of the left tell me that I'm a threat to women's health, or tell me that I'm offensive as a candidate, that's not about women, that's about ideology."
Since Fiorina's address Thursday, several prominent feminists have criticized Fiorina for trying to strip feminism of its political meaning. In an article for Cosmopolitan— a publication that lumps quite a lot of things into the 'women's empowerment' category—Jill Filipovic wrote, "Feminism isn't a feel-good self-help course. It's a political philosophy and movement with the goal of achieving political, economic, and social equality for women." Her piece was entitled "Fiorina Feminism Is No Feminism at All."
By naming Anthony, a towering suffragist, and Steinem, the journalist and activist who founded Ms. Magazine, which debuted with a petition called "We Had Abortions," a year before Roe v. Wade, Fiorina is leaning heavily on the legacy of liberal feminist pioneers. 
Steinem's office did not return Bloomberg's requests for comment in time for publication. But Cecile Richards, the President of Planned Parenthood, which Steinem has called the "single most trusted group in this nation," has spoken out against Fiorina, saying that, when it comes to choice, "We believe that every woman, no matter where she lives, should make her own personal, private health care decisions without interference from politicians. Carly Fiorina does not." She added, "Carly Fiorina would roll women's health and rights back many decades, and most Americans want to continue moving forward."