Five Things Everyone Will Be Talking About Today
By and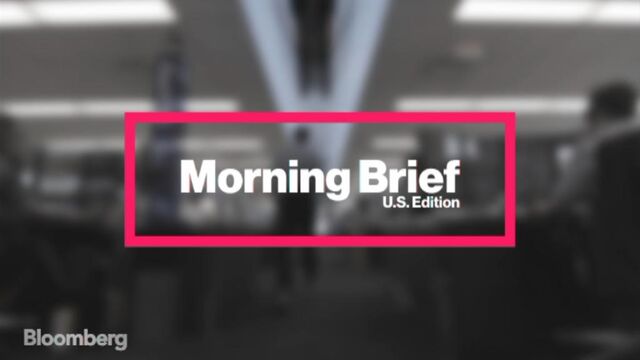 Equity strategists remain 100% bullish, waiting for Lagarde's reaction and Fed decision day. Here are some of the things that people are talking about in markets today.
Fed decision day
At 2 p.m. ET, the Federal Open Market Committee releases its policy statement and fresh economic forecasts. No change to monetary policy is expected but investors will be hanging on every word of Fed Chair Janet Yellen when the news conference starts 30 minutes later. Will officials continue to lay the groundwork for the first rate hike since 2006? Here's everything you need to know about today's decision.
Lagarde takes the stand
At this stage of the saga you would hope that Greece and its creditors would be reaching for a compromise: wishful thinking. Yesterday, Greek Prime Minister Alexis Tsipras ripped into creditors when he told lawmakers in Athens that the IMF "bears criminal responsibility for the situation in the country." Today, IMF chief Christine Lagarde will get her first opportunity to respond when she speaks at a conference in Brussels.
ECB's Greek dilemma
There's arguably one thing keeping Greek banks in business: the European Central Bank. Once again, the ECB's governing council will convene today to evaluate the solvency of Greek banks and decide whether domestic lenders still meet the requirements for the €83 billion of emergency funding that they currently receive. Draghi warned earlier this week that a positive answer can't be taken for granted. Bank of Greece Governor Yannis Stournaras warned this morning that failure to reach agreement could lead to exit from the Euro.
U.K. wage growth accelerates
Today's labor market data has certainly given the Bank of England something to think about: even though headline inflation remains stubbornly low, wage growth is picking up. Total wages accelerated last month, growing by 2.7 percent, which is most since August 2011.
Strategists are 100% bullish on European stocks
Sure the negotiations over Greece's financial mess continue to go nowhere fast and yes volatility has surged in the bond market but strategists remain defiantly bullish on European stocks. Every single one of the 15 forecasters tracked by Bloomberg sees European equity markets ending the year higher.
What we've been reading
Here's what caught our eye over the last 24 hours.
What could possibly go wrong – Chinese companies turn to stock trading to boost profits. 
Piketty's vision tested as global inequality falls. 
One of the sweetest employee perks anywhere. 
The last time the world had this many refugees was 1945. 
The Pope puts his faith in science. 
In case you hadn't noticed – central banks are turning less market friendly. 
Is time running out for click-bait?