Greece Has Already Cost Investors $897 Billion This Year
Roxana Zega and Sofia Horta e Costa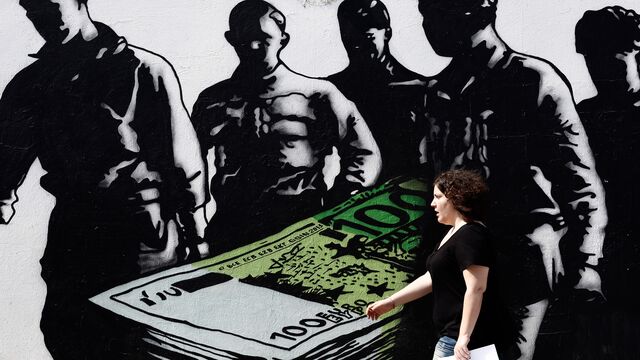 How much has the Greece saga cost European equity investors? Try $897 billion, more than the value of benchmark indexes in Spain, Portugal and Ireland, combined.
What had been a record year is in danger of turning sour, with the Stoxx Europe 600 Index going from its biggest quarterly gain since 2009 to the worst month, June, in two years. A third of this year's rally has been lost as the gauge dropped 7.2 percent from its all-time high on April 15.
With debt negotiations close to breaking down, some officials view Thursday's meeting of finance ministers as a last chance to seal a Greek bailout. Any resolution would be good news to fund managers who were expecting to enjoy the fruits of Mario Draghi's stimulus program in 2015.
"It's like a TV show with a really bad storyline that just drags on season after season," said Rosamunde Price, who helps oversee about $14 billion as chief investment strategist at Seven Investment Management in London. "The saga is muddling everything and getting in the way of what was supposed to be Europe's true turnaround year."
As the region's equity volatility reached a record high versus the U.S., investors increasingly turned to cash. Greece's ASE Index, which was among the best gainers in western Europe this quarter through May, is now this year's worst performing in the world.
Deal Unlikely
An agreement between the Mediterranean nation and its creditors is unlikely on Thursday, and officials from the Netherlands to Portugal said they are bracing for a breakdown in talks. Discussions will be short because creditors are still waiting for Greek Prime Minister Alexis Tsipras to respond to their proposals, a European Union official said.
Another summit of EU leaders is scheduled for June 25-26.
Tsipras isn't budging on the terms needed to unlock 7.2 billion euros ($8.1 billion) of bailout aid, saying he's ready to reject them if unacceptable. The country's central bank warned of the dire consequences that are looming as the current aid program expires at the end of the month.
"An investor needs clarification, bad or good," said Soeren Steinert, who helps manage $24 billion as associate director for equities trading at Quoniam Asset Management GmbH in Frankfurt. "Uncertainty is the worst for the stock market because you don't know how to position. It's a situation we've never had before. It's a black box."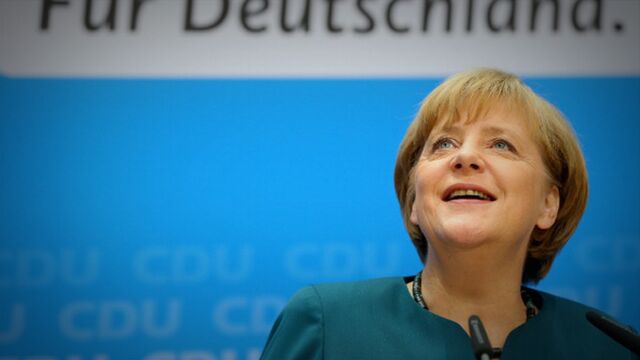 Pretty Good
If it weren't for Greece, the scenario for European stocks would look pretty good. Central-bank stimulus is boosting the economy, and analysts project that will translate into three straight years of earnings growth surpassing 10 percent.
Strategists tracked by Bloomberg are all forecasting a stock rebound through the end of the year, and futures betting on Euro Stoxx 50 Index volatility in the next three months fell to their lowest levels since October relative to the VStoxx Index.
"Investors in Europe feel supported by the prospect of ongoing QE, so I'd like to think that the flushing-out phase that started two months ago is coming to an end," said Alex Neil, head of equity and derivatives trading at EFG Bank in Geneva. "There's just no other asset class that offers the kind of returns that equities are offering these days."
Even with a rebound in bond rates, the Euro Stoxx 50's 5.1 percent earnings yield, a valuation measure that is sometimes used to compare equities with fixed income, is about five times greater than the average yield on the region's debt.
All investors need is a resolution, according to Javier Barrio, an equity sales trader at Banco BPI SA in Madrid.
"If the negotiations are broken, markets will be hit in the very short term, but I think that's the moment a lot of investors are waiting to jump in," Barrio said. "The macro picture is improving."
Read this next:
Before it's here, it's on the Bloomberg Terminal.
LEARN MORE